Blogs
Noisy Decent Graphics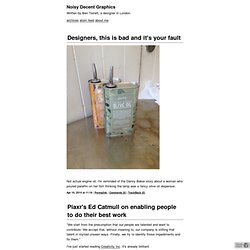 I've saved up a few half written blog posts and put them together as one loosely joined blog post. If I'd have posted it over the Christmas break it would have been a sort of review of the year. Warning: jumps around a lot.
ULTRAPIVE
Damn Cool Pictures
Super Punch
Friday, April 11, 2014 New illustrated edition of 20,0000 Leagues Under the Sea Illustrations by Jillian Tamaki for a new edition of 20,000 Leagues Under the Sea. Posted by John at 10:13 PM0 commentsLinks to this post Labels: 20k Leagues, book Colonial Marines and Black Widows tees at Last Exit to Nowhere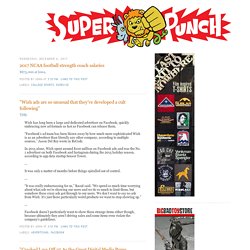 Spam-Kühlschrank in a Botnet-of-Things: Von gehackten Items aus dem Internet of Things werden wir in Zukunft noch sehr viel hören: Zwischen den Jahren hat ein Spambot Netzwerk über 100.000 Dingse von Mediaplayern bis SmartTVs inklusive einem Kühlschrank übernommen und mit dem Kram Spam verschickt. Between December 23 and January 6, more than 100,000 internet-connected smart "things," including media players, smart televisions and at least one refrigerator, were part of a network of computers used to send 750,000 spam emails. So says a study just released by enterprise security company Proofpoint.
Nerdcore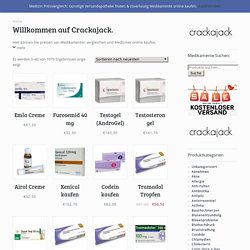 Reason to Read
FFFFOUND!
YIMMY'S YAYO™
everyday i show
4 Badass Real People Played by Leonardo DiCaprio You know Leonardo DiCaprio is this generation's blazing gun and shooting star, as since Titanic, the man proved more than once that he can play a dramatic character at the art level. There are some people who also say that basically Leo is playing the same persona over and over again, in all his movies, you know, the guy that gets seduced by the promises of rampant capitalism, and gives us a bite, … [Read More...]
This Blog Rules | Why go elsewhere?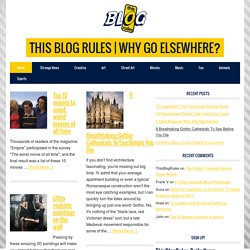 swissmiss
A big thank you to Edward Tufte for sponsoring this week's RSS Feed. EDWARD TUFTE, PRESENTING DATA AND INFORMATIONChicago, April 14, 15 San Jose, May 5 San Francisco, May 7, 8, 9 Bethesda, June 3 Arlington, June 5, 6 Seattle, Portland, Denver, August EDWARD TUFTE, THE THINKING EYE Lecture at University of Illinois, Urbana/Champaign, Foellinger Auditorium, April 10, 7pm EDWARD TUFTE, THE COGNITIVE ART OF FEYNMAN DIAGRAMS Art exhibit at Fermilab Art Gallery, Fermi National Accelerator Laboratory, Batavia, IL, April 15 – June 26 NEW ONE-DAY ADVANCED COURSE Lectures by Jonathan Corum, Bret Victor, Mike Bostock, Edward Tufte, San Jose, May 6 www.edwardtufte.com
January 16th, 2014 • Posted by: mark • Posted in: Today's Photograph • Be the first to comment! January 16th, 2014 • Posted by: mark • Posted in: art • Be the first to comment! A photographer named Howard, who goes by the pseudonym HOWLD, shoots beautiful images of seagulls mid-flight high above New York and also in natural surroundings. Check out a few more shots below. January 16th, 2014 • Posted by: mark • Posted in: music, video • Be the first to comment! Just yesterday, Killer Mike released a new video for Ghetto Gospel off his highly impressive, El-P produced R.A.P.
mashKULTURE - A selection of carefully curated content on culture, fashion, music, arts, and more…
DeadFix