Graff inspi
Mathias Sterner — Photography
Coffee made me do it
This is the most inspiring video I've seen in a very long time. Brew a cup of your favorite coffee and sit back and enjoy the beauty of David Smith's stunning work and craftsmanship. A little something I drew for the blog SHITFUCKCOCKBALLS .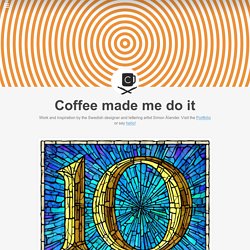 Mark MacKay - Portfolio
Peter and Paul
zLabor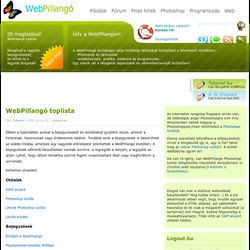 WebPillangó toplista | WebPillangó
Írta: Tupacko | 2009. június 20. | kategóriák:
Tervezz webre! Trendek és inspiráció | Designpirates
A weboldaltervezés nem csak egy grafikából és pár sor kódból áll.
Band Job :: Music Art & Awesome Design :: Projects
Mivel eme csoda kicsiny országunk egy nemes tagjának találmánya ezért egy egész giga posztot szentelnénk neki. Leginkább annak, hogy miféle variációk keltek szárnyra feltalálása óta. S mivel mi ilyen kis Crazy Art Blog vagyunk [by s.eprus] ezért nem inkább azzal foglalkoznánk, hogy most már van virtuális 1000*1000 oldalú rubik hanem, hogy van egy rakás jól kinéző typo rubik, meg rubik vakoknak, meg rubik ami szimplán szép.
Rubik Post - LisztesLáda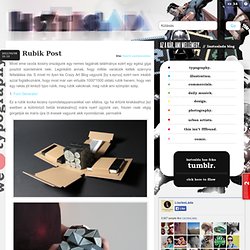 Heather Gatley - LisztesLáda
The Best Designs / Best Web Design Awards & CSS Gallery
KARB - Digital Fireworks
Illustrator | Blogzóna | VENTOSA kreatív stúdió