Slowcooker
If you like this recipe then PIN IT on Pinterest This is one of the best recipes I have.
The Best Crock Pot Chicken and Dumplings Recipe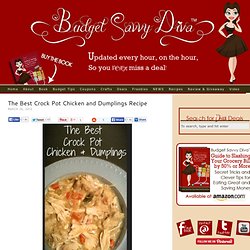 I have to be honest with you – I'm not a big fan of Mexican food.
Crockpot Shredded Mexican Chicken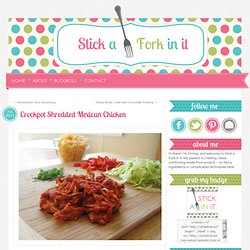 I was going for easy meals this week and it doesn't get easier than this.
Crock Pot Chicken, Black Beans and Cream Cheese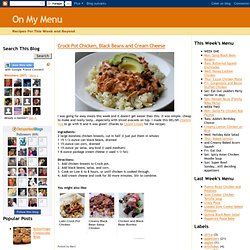 Bell peppers, chopped tomatoes and lean ground beef are simmered in broth with onions and garlic, then topped with brown rice – everything you love about stuffed peppers, in a soup! I love soup weather – and the convenience of a making a big pot of soup that can serve as several meals.
Stuffed Pepper Soup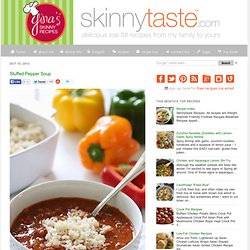 Dr Pepper Slow Cooker Roast Beef Recipe
Sour Cream and Bacon Crockpot Chicken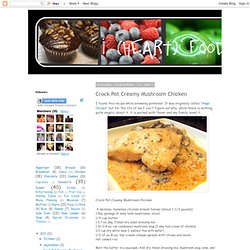 Crock Pot Creamy Mushroom Chicken
I found this recipe while browsing pinterest.
I really try to have at least one crock pot meal a week for our busiest day. It's nice to have dinner ready to go whenever you need it! I found this recipe on Fabulously Delicious and it sounded yummy, was healthy, and I could throw it all in the crock pot...awesome!
Latin Crock Pot Chicken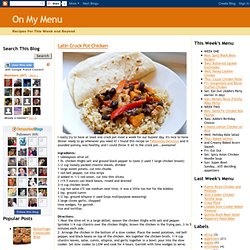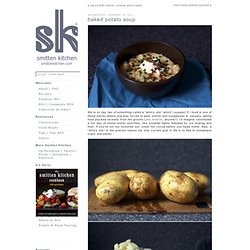 baked potato soup
We're on day two of something called a "wintry mix" which I suspect if I lived in one of those places where one was forced to wear shorts and sunglasses in January, eating food plucked recently from the ground (pea tendrils, anyone?) I'd imagine constituted a fun day of mixed winter activities, like snowfall fights followed by ice skating and then, if you're not too tuckered out, some hot cocoa before you head home.