Costumes
Geminoid.dk. Dyeing Acrylic with Basic Dye. You are here: Home > All About Hand Dyeing > Dyeing Synthetic Fibers > How to Dye Acrylic Yarn and Fabric Note: The predecessor to this page, "Dyeing Acrylic With Basic Dyes", has been split into two different pages: the one you are currently viewing, which is "How to Dye Acrylic Yarn and Fabric", and another page, "About Basic Dyes".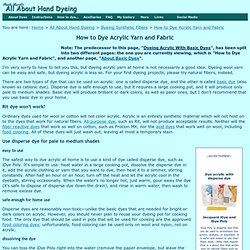 I'm very sorry to have to tell you this, but dyeing acrylic yarn at home is not necessarily a good idea. Dyeing wool yarn can be easy and safe, but dyeing acrylic is less so. For your first dyeing projects, please try natural fibers, instead. Digitgrade Legs and Hoves. Well, here's a short description how I made the Legs of my Beastman-Fursuit.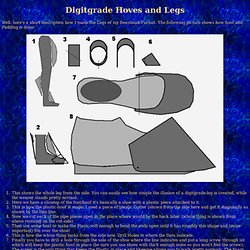 The following picture shows how hoof and Padding is done: This shows the whole leg from the side. Fursuit - Community Profile. Furries, Scalies, Avians, and everything in-between, are all welcome here!
This is a community for those who want to create and build a fursuit. For example: How to carve heads, sew, glue, choose fur, etc. Feel free to post URLs to your personal fursuiting websites, show us how you build stuff, post pictures of your work, or even concepts of what you would like to do! Www.marcwolf.org/construct/index.html. Home With constructing any costume there must be a start.. a concept or inspiration.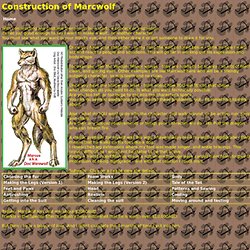 Its not just good enough to say I want to make a wolf.. or another character. En:Fursuit building - Fursuit.de. Aus Fursuit.de, der freien Wissensdatenbank Hi, I'm Markus G.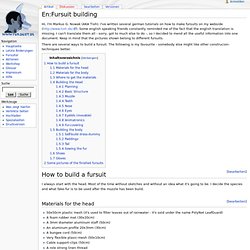 Nowak (AKA Tioh). I've written several german tutorials on how to make fursuits on my webside ( Some english speaking friends constantly reminded me of the fact that the english translation is missing.
---