Indie music
Webzine Indie Music
Disco naïveté. LYFSTYL. Pasta Primavera | // A Baltimore Based Independent Music Blog // No Fear Of Pop. HARTZINE - The indie music webzine. PORTALS | Do It Together. DINGUS - INTERNATIONAL DIY MUSIC [AINT EASY] Verb/re/verb. Flashlight Tag. Friday, October 11, 2013 Yuno - Grapefruit Oh buddy I can finally see the sun I can finally hear your voice.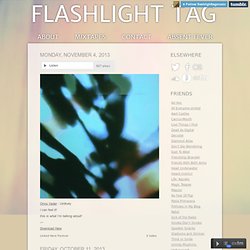 Download Here. East to West. Life Aquatic. Hearing Gold. La musique Electro-Pépère. NO CONCLUSION. Smoke Don't Smoke. Don't Die Wondering. December 17, 2013 20 Favourite Tracks Of 2013 In alphabetical order: Arca - &&&&& Mixtape Banks - Change Benoit & Sergio - Shake Shake.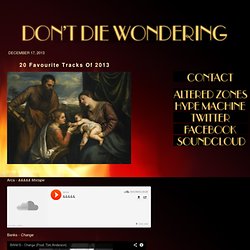 Dead As Digital. ROSE QUARTZ. Transparent. Yvynyl. The following was sent to me as a Letter to YVYNYL, but Mark Trecka also wrote it as "a reflection on travel, in general, and on experiences accrued while traveling in October 2013 while on tour with Angel Olsen and her band."
He is one third of Pillars and Tongues, along with Ben Babbitt and Beth Remis. Listen to their latest End in Memory EP, released last week. On the night of December 8th, 2012, while sleeping in a dank room at a decaying resort in a small vacation town on the southeast coast of England, I dreamed the kind of intoxicating, deep dream that can leave one altered for days and weeks following. Decoder Magazine ©2K†2. Blogs. Music.
---