Awesome agencies/collectives/individuals
Welcome to The Assembly
copywriting from rocksalt:editorial - journalists and copywriters for new media
The Space Hijackers Homepage
POWER TO THE PIXEL « create, finance and distribute in a cross-media world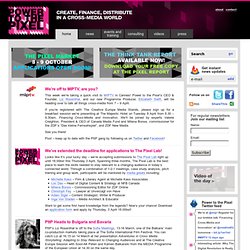 We're beaming with pride over at the PttP family as four expat projects step into the spotlight this month! Winner of the £6,000 ARTE Pixel Pitch prize last year, Everyday Rebellion has been selected to premiere their film in the main competition for the CPH:DOX award. The project, by brothers Arman and Arash T. Riahi, first appeared on the PttP horizon when it was selected for The Pixel Lab 2011 but since then has also showcased at DOK Leipzig, Diagonale Festival and took out the £6,000 ARTE Pixel Pitch prize in 2012. Pixel Market 2011 participant Christian Fonnesbech's Cloud Chamber was also chosen to compete for the Web & Transmedia award at the Festival Tous Ecrans this November after the project's successful premiere at The New York Film Festival in September of this year. Head to the Festival Tous Ecrans website for full details and to get involved.
FRUKT Music Intelligence
Inspirational Interactive Installation, Design and Concepts. — Jam Jar Collective
SUPEREXCITED | SHOCK&SOUL : SHOCK&AWE Clever but wrong ad...
JJAM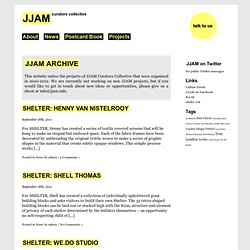 This website unites the projects of JJAM Curators Collective that were organised in 2010-2012. We are currently not working on new JJAM projects, but if you would like to get in touch about new ideas or opportunities, please give us a shout at info@jjam.info. September 18th, 2011
Exhibitions | les liens invisibles
Pixel-Lab
Rattle
ArthurSteenHorneAdamson