BeanBox
Privacy notice This site makes use of cookies. If you continue we'll assume you are happy to receive them. The Media and Entertainment Union History Project
Insurance - BECTU
Insurance - PSA
Company House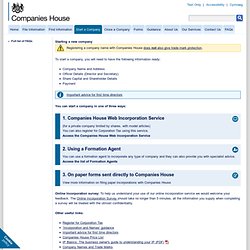 Skip to contentSkip to menu Companies House Starting a new company Registering a company name with Companies House does not also give trade mark protection. To start a company, you will need to have the following information ready:
Let's face it. Search Engine Optimization (SEO) is a complicated subject—and not only is it complicated, but the professionals don't even agree about what works best. On the other hand, it's become pretty obvious that SEO is no longer something businesses can ignore. Especially small businesses. Where does SEO fit in with small businesses, home businesses, and freelancers? How can a small business owner make sense of the many parts?
SEO Explained for Small Business Owners | SmallFuel Marketing
Hub Working
Creative Bath, Linking the creative industries in and around Bath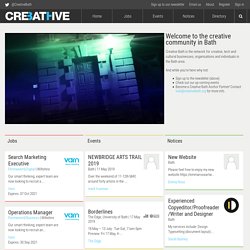 What is Creative Bath? Creative Bath is the new group for creative people and industries in and around Bath. Our primary aim is to raise the profile and help the growth of Bath's creative sector by creating a forum for networking and knowledge exchange. This site will act as the hub for Creative Bath. If you're looking for work or recruiting, want to share news on your latest project, need help or advice for your business, or just want to check out what's happening, then this is the place to be. Why don't you bookmark us right now?
SohoOS – Online Small and Micro Business Management Platform
BeanBox