Desserts
Crack Pie Recipe at Epicurious. Photo by Christopher Griffith yield Makes 10 to 12 servings active time 40 minutes total time 15 hours (includes baking, cooling, and chilling time)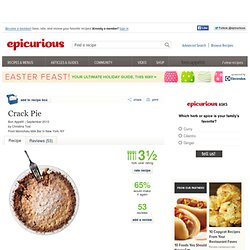 Brickle. A few weeks ago, I went to a barbeque.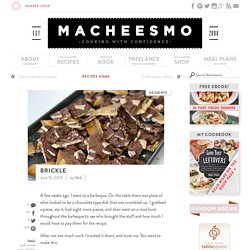 On the table there was plate of what looked to be a chocolate type dish that was crumbled up. I grabbed a piece, ate it, had eight more pieces, and then went on a mad hunt throughout the barbeque to see who brought the stuff and how much I would have to pay them for the recipe. After not too much work I tracked it down, and trust me. Cheesecake Cookies. Cheesecake!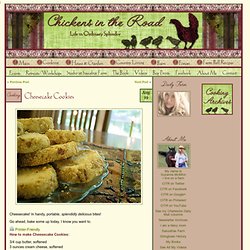 In handy, portable, splendidly delicious bites! Go ahead, bake some up today. I know you want to. With Sprinkles on Top. Pumpkin Chocolate Cheesecake Bars. Now that school's back in session and I don't have oodles of free time like I did over the summer, I miss my precious baking time dearly.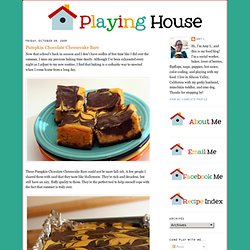 Although I've been exhausted every night as I adjust to my new routine, I find that baking is a cathartic way to unwind when I come home from a long day. These Pumpkin Chocolate Cheesecake Bars could not be more fall-ish. A few people I shared them with said that they taste like Halloween. They're rich and decadent, but still have an airy, fluffy quality to them. They're the perfect tool to help oneself cope with the fact that summer is truly over.
---