Graphisme, design home studio
Replace page.html in the codes with this URL.
RapidWeaver FAQ - Popup windows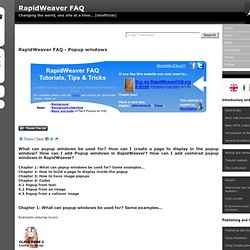 C'est une petite icône que l'on peut apercevoir à côté de l'url dans le champ d'adresse d'un navigateur comme ici :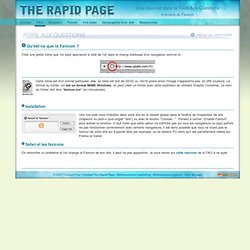 FAQ - A propos du Favicon...
FAQ - Installer un compteur de visites sur votre site
Les compteurs sont souvent des liens vers un site de gestion de compteurs.Plusieurs paramètres peuvent êtres définis :• Compter toutes les visites (les vôtres comprises ou pas)• Compter les adresses IP par jour• Compter les adresses IP par zone horaire• Afficher le nombre de visiteurs connectés• Aspect graphique, chiffre de départ... etc.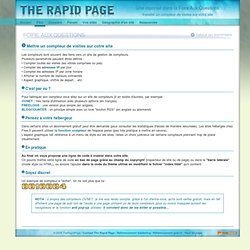 Instructions et exemples de code HTML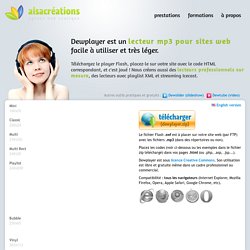 Newbie's guide to Dewplayer with multiple mp3 files in a popup window [see UPDATE for IE friendly co - realmacsoftware
OK, I'm the newbie. But I've received great help from these forums, and so decided to post my method (arrived at after a lot of trial and error, attempting to use various suggestions/tutorials I found here and elsewhere) for having a popup window with an mp3 player that displays name/artist while playing. I am not a coder, so maybe some experts can improve on these instructions. Other BIG caveat: I haven't yet tested this on IE, but it works well on my Mac with Chrome/Safari/Firefox. I purchased the mp3 stack but abandoned it after many hours of frustration trying to get it to display name/artist. Then I discovered the free Dewplayer - eureka!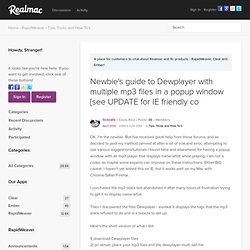 Step by step directions on how to create visually compelling icon menus in RapidWeaver.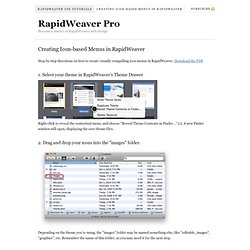 Creating Icon-based Menus in RapidWeaver
RapidWeaver Pro — Become a master of RapidWeaver web design
Strasbourg.eu
Langues
Combinaisons de touches de démarrage pour les ordinateurs Mac à processeur Intel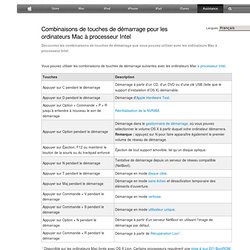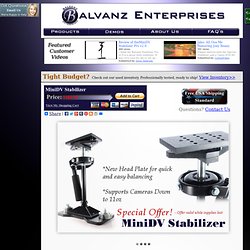 Balvanz Enterprises - MiniDV Stabilizer
Description
How To Preview Unrendered Clips in Final Cut Pro
PmWiki est un système de type wiki pour la création et l'entretien collectif de sites Internet.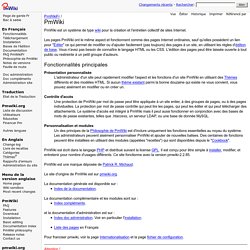 PmWikiFr / PmWiki