Graphisme, design home studio
Replace page.html in the codes with this URL.
RapidWeaver FAQ - Popup windows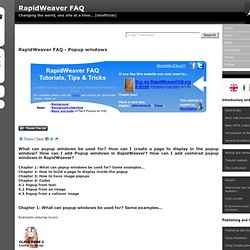 C'est une petite icône que l'on peut apercevoir à côté de l'url dans le champ d'adresse d'un navigateur comme ici :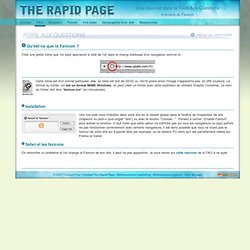 FAQ - A propos du Favicon...
FAQ - Installer un compteur de visites sur votre site
Les compteurs sont souvent des liens vers un site de gestion de compteurs.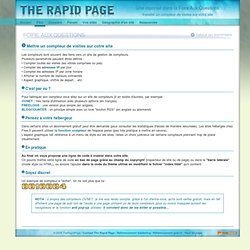 Instructions et exemples de code HTML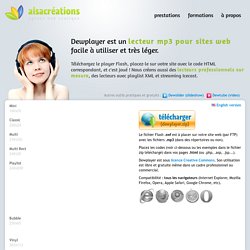 Simple Pop-Up Window - HTML/CSS - Source Code | DreamInCode.net
Newbie's guide to Dewplayer with multiple mp3 files in a popup window [see UPDATE for IE friendly co - realmacsoftware
OK, I'm the newbie. But I've received great help from these forums, and so decided to post my method (arrived at after a lot of trial and error, attempting to use various suggestions/tutorials I found here and elsewhere) for having a popup window with an mp3 player that displays name/artist while playing.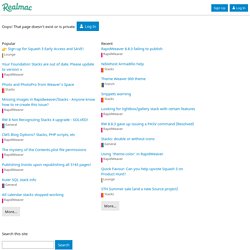 Step by step directions on how to create visually compelling icon menus in RapidWeaver.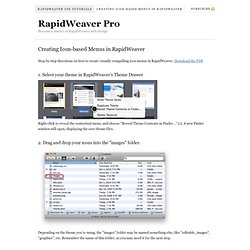 Creating Icon-based Menus in RapidWeaver
RapidWeaver Pro — Become a master of RapidWeaver web design
Strasbourg.eu
Combinaisons de touches de démarrage pour les ordinateurs Mac à processeur Intel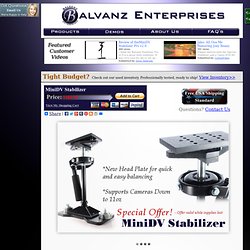 Balvanz Enterprises - MiniDV Stabilizer
Description
How To Preview Unrendered Clips in Final Cut Pro
PmWiki est un système de type wiki pour la création et l'entretien collectif de sites Internet.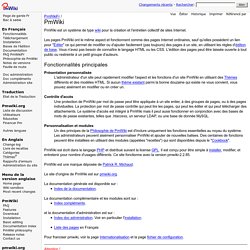 PmWikiFr / PmWiki
Comment produire des accents français, espagnols, portugais et italiens