Deep-sea resources
UMI 2012 | Underwater Mining Institute Conference
The Law of the Sea treaty will sink America's economy
Americans despise taxes.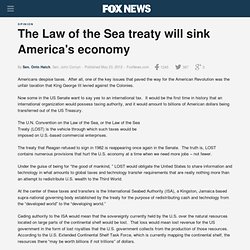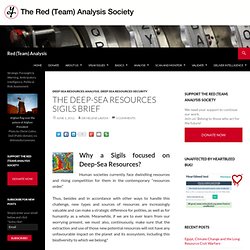 Human societies currently face dwindling resources and rising competition for them in the contemporary "resources order." Thus, besides and in accordance with other ways to handle this challenge, new types and sources of resources are increasingly valuable and can make a strategic difference for polities, as well as for humanity as a whole. Meanwhile, if we are to ever learn from our worrying present, we must also, continuously, make sure that the extraction and use of those new potential resources will not have any unfavourable impact on the planet and its ecosystem, including this biodiversity to which we belong.* World Bank – Global Economic Prospects January 2012 – Commodity Annex
The Deep-Sea Resources Sigils Brief
Sensitization Seminar - New York 2012 | International Seabed Authority
SENSITISATION SEMINAR ON THE WORK OF THE INTERNATIONALSEABED AUTHORITY AND CURRENT ISSUES RELATING TO DEEP SEABED MININGRoom 3 NLB, United Nations Headquarters10am-6pm, 16 February 2012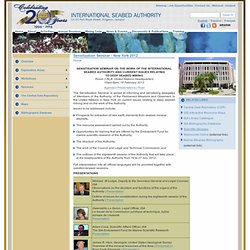 What is SeamountsOnline? Since 2001, SeamountsOnline has been gathering data on species that have been observed or collected from seamounts and providing these data through a freely-available online portal.
SeamountsOnline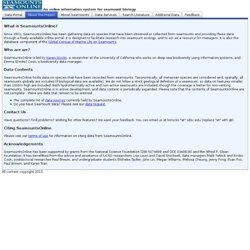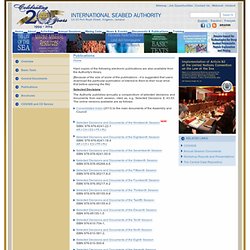 Hard copies of the following electronic publications are also available from the Authority's library.
Publications | International Seabed Authority
L'Atalante, navire de la flotte Ifremer©Ifremer/Michel GOUILLOU Source IFREMER
L'Ifremer étudie les champs de nodules polymétalliques