Illustration
Liz Clements Illustration
up date Jul.23.2013 To subscribe print info mailing lists, please visit here. Limited edition prints 2012 Suddenly Appeared Out of Nowhere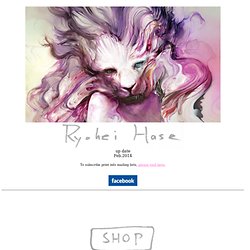 Joe Fenton on Vimeo
Solitude - 2010/2011 - A work in progress on the Behance Network
Paintings 2012
BSC NEWS fevrier 2012
KIMURA Ryoko
YUMIKO KAYUKAWA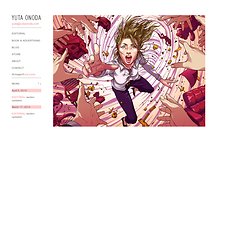 Awards & Recognitions Society of Illustrators Lürzers's Archive 200 Best Illustrators Communication Arts Illustration Annual Applied Arts Illustration Awards 3x3 Professional Show Annual Spectrum American Illustration (Chosen) Creative Quarterly CMYK Magazine Green Earth Book Award 2012 (Children's Fiction Category) New Venture Studios Emerging Artists Grant (Winner) Japan Illustrator's Association: Best Illustrator of the Year 2010 (Editorial) Japan International Illustration Competition 2009 (Selected) The ADCC 2009 National Student Competition (Silver Award) ASIAGRAPH 2009: Division I (Selected as best in show) Books Illustrators Unlimited
Yuta Onoda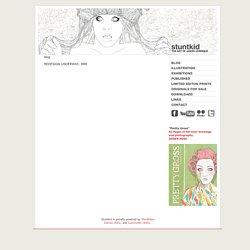 "Cat Lady" Limited Edition Print I have a timed edition print currently available at 1xRun. This print features the lovely, miss Lauren WK. http://1xrun.com/runs/Cat_Lady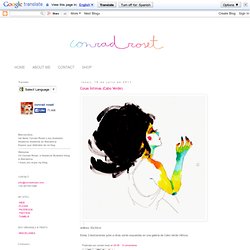 conradroset
Os presento el primer single de SUN DARLING, un grupo nuevo de USA, pero que tiene muy pero que muy buena pinta.La portada es una de mis ilustraciones para cosas íntimas.Clica aquí para ir a su web para poder escuchar y descargarte el single de forma gratuita. I show you the first SUN DARLING'S single, a new band in USA. Looking really great! The cover is one of my first illustrations of "cosas intimas" Click here to listen and download the single for free.
Los Monstruos de Tony
Martine Johanna
Votre serviteur sera en dédicace de Oz volume 2 sur le stand du Cherche midi dimanche 1er Décembre au salon du livre jeunesse de Montreuil à partir de 10h30 le matin et 15 heures l'après midi Je suis fier de vous présenter la couverture du Cycle d'Oz volume 2 que j'ai illustré. Sortie le 14 Novembre dans toutes les librairies de rêves. couverture interne du tome 4, ici en couleur...Dorothy is back pour les petits et les grands. Le petit déjeuner au pays d'OZ... On the yellow bricks road again, je serais en sceance de dédicaces au salon du livre Samedi d'abord au stand USA à partir de 14h30 puis à partir de 16 h30 sur le stand du Cherche Midi avec la joie de vous y retrouver.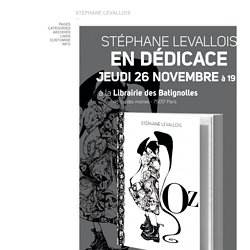 iainmccaig.com - Coming Soon!
Mark Ryden
KuKulaland
Bon sang que je suis en retard, entre autre pour l'expo dont je vais parler maintenat. Ma première exposition vente personnelle depuis deux ans ( déjà à la galerie Daniel Maghen). C'est mon expo la plus personnelle et travaillée à ce jour.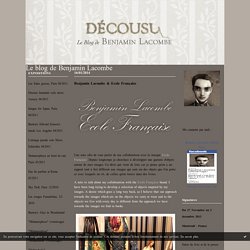 Liza Corbett
Marion Peck
Lori Earley
Kelly Vivanco