Maths
Year 5 Maths Practice
View full screen in your browser. This ITP allows you to demonstrate the effect of multiplying and dividing by 10 and 100. By dragging cards from the set of digit cards, different decimal numbers can be displayed.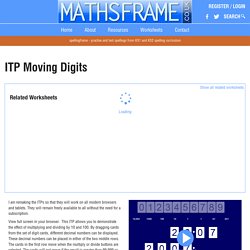 ITP Moving Digits
View full screen in your browser. This ITP displays on-screen place value cards to construct and partition three-digit whole numbers. Once the cards are created they can be deleted clicking on the cross in the top left hand corner.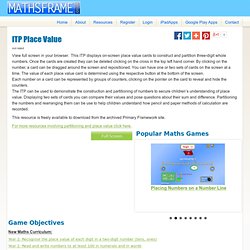 ITP Place Value
We have split the resources in to 7 groups as the page was very long and slow to load. Use the sub menu above to navigate within the KS2 Numeracy resources. Here are a few of the latest Key Stage 2 Maths resources.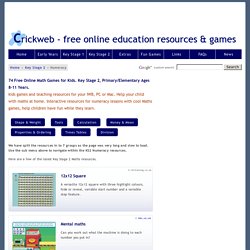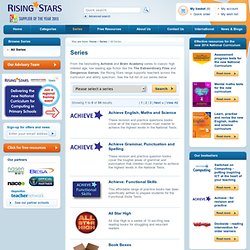 Rising Stars Assessment : Rising Stars - Educational Publishing Specialists
Fully revised and updated, available for Key Stage 1 and 2 in English, Maths and Science. Chose between photocopiable books or networkable CD-ROMs with a permanent whole-school site licence. New - Rising Stars Assessment Grammar, Punctuation and Spelling Years 3-6 Rising Stars Assessment enables you to develop outstanding teaching by:
Create A Graph
Graphs and charts are great because they communicate information visually. For this reason, graphs are often used in newspapers, magazines and businesses around the world. NCES constantly uses graphs and charts in our publications and on the web. Sometimes, complicated information is difficult to understand and needs an illustration.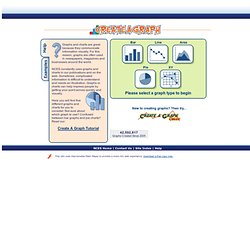 NCETM Primary Magazine - Issue Archive - NCETM