Artistic
Mental_floss Blog & 11 Pencil Vs. Camera Images. I feel melty. | Light&Spoon - StumbleUpon. EDIT 11/5/2012: We are no longer selling custom crayon pieces in our Etsy shop.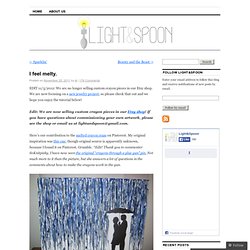 We are now focusing on a new jewelry project, so please check that out and we hope you enjoy the tutorial below! Edit: We are now selling custom crayon pieces in our Etsy shop! If you have questions about commissioning your own artwork, please see the shop or email us at lightandspoon@gmail.com. Here's our contribution to the melted crayon craze on Pinterest. The Geek-Art of Blaz Porenta - StumbleUpon. Illustrator from Slovenia, Blaz Porenta did an incredible job on those super heroes… Check the full article if you don't want to miss Thor, Iron Man, Hulk and their friends.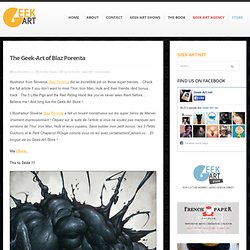 And bonus track : The 3 Little Pigs and the Red Riding Hood like you've never seen them before… Believe me ! And long live the Geek-Art Store ! L'illustrateur Slovène Blaz Porenta a fait un boulot monstrueux sur les super héros de Marvel. Pencil Vs Camera - 57. A woman from inside out at Pelourinho.com - StumbleUpon. Apocalypse by Uli Staiger. Still life: Bent objects & OWNI.eu, News, Augmented - StumbleUpon.
UPDATE: The Return of Bent Objects Wires transform these objects from inanimate to hilarious works of art.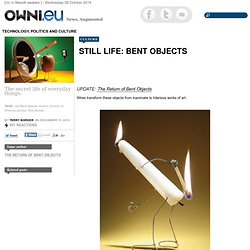 Little polish girl McDonalds as Sculpture Materials. Super Fast Spray Paint Artist.
---