Healthy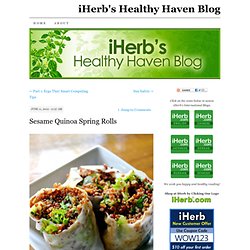 Sesame Quinoa Spring Rolls
Photo Credit to Cami of Como. Come. Cami. Blog
Mashed potatoes are one of my favorite things to eat on Thanksgiving, but this year since I am pregnant and on a really strict low carb diet (for my diabetes) real mashed potatoes are out (bummer).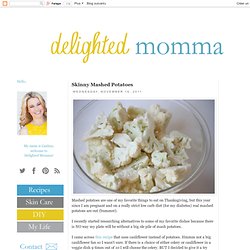 Last month I hopped out to Breckenridge for a weekend to go skiing and catch up with my good friend Courtney.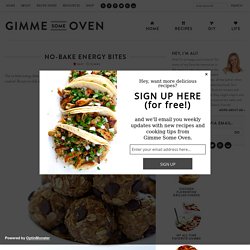 Toxins-free for life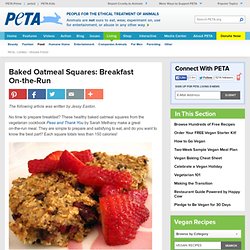 Baked Oatmeal Squares: Breakfast On-the-Run | PETA.org
The following article was written by Jessy Easton.
Posted on November 01, 2011 in Bed, Bath & Kitchen , Decor & Furniture , Organise & Personalise by Simone Via: amy-newnostalgia.blogspot.com Why didn't I think of that?!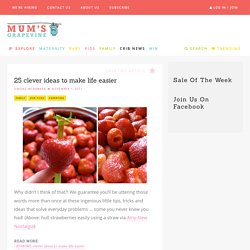 Chicken and Egg Soup with Little Veal Meatballs Recipe : Alexandra Guarnaschelli
Directions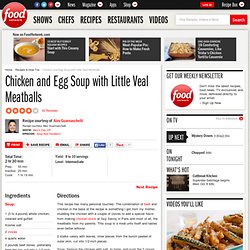 Strawberry Mango Salsa Recipe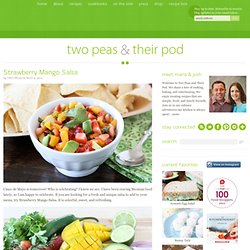 Cinco de Mayo is tomorrow! Who is celebrating? I know we are.
Whole Wheat Noodles with Peanut Sauce and Vegetables Recipe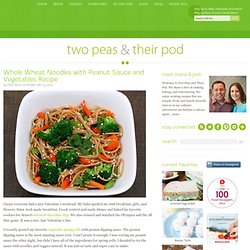 I hope everyone had a nice Valentine's weekend.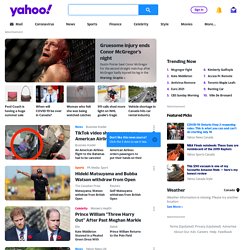 Creamy Artichoke Lasagna Recipe - Food by Yahoo! Shine!
Oops!
As it turns out, I'm a sucker for a good meatball.
baked chicken meatballs
Glazed Carrots and Snow Peas Recipe
Roasted Potatoes, Carrots, Parsnips and Brussels Sprouts Recipe : Giada De Laurentiis
Ingredients
Ingredients 1 1/2 pounds Brussels sprouts 3 tablespoons good olive oil 3/4 teaspoon kosher salt 1/2 teaspoon freshly ground black pepper
Roasted Brussels Sprouts Recipe : Ina Garten
Baked Parmesan Tomatoes Recipe - ACE Healthy Recipes
Ingredients
Grilled Swordfish with Citrus Herb Crust | Steamy Kitchen Recipes
Killer Chicken with Mushroom, Asparagus, and Red Bell Pepper Recipe
Stuffed Chicken Breasts with Asparagus and Parmesan Rice Recipe
Chicken Cordon Bleu Casserole Recipe
Acorn Squash Recipe
Guacamole, a dip made from avocados, is originally from Mexico. The name is derived from two Aztec Nahuatl words – ahuacatl (avocado) and molli (sauce). The trick to perfect guacamole is using good, ripe avocados.