Webdesign 1
Dive Into Accessibility. Home - Stylegala.com. CSS3 . Info - All you ever needed to know about CSS3. HTML Code Tutorial - Free Reference Guide for Help with HTML Tag. Joe Clark, Toronto: joeclark.org (2009.11.10) YUI Library. World Wide Web Consortium (W3C) Code Charts. Scripts | Symbols | Notes Find chart by hex code: Related links: Name index Help & links Scripts Symbols and Punctuation Notes To get a list of code charts for a character, enter its code in the search box at the top.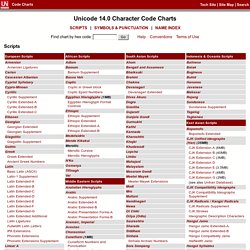 Introduction. Welcome to Tizag.com's HTML Tutorial!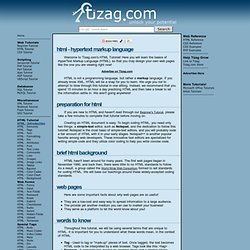 Here you will learn the basics of HyperText Markup Language (HTML), so that you may design your own web pages like the one you are viewing right now! HTML is not a programming language, but rather a markup language. Diane dipiazza was here. C XHTML2 Working Group Home Page. Skip to title | This was the W3C's home page for the XHTML2 Working Group, which was chartered in March 2007 (see news) until December 2010.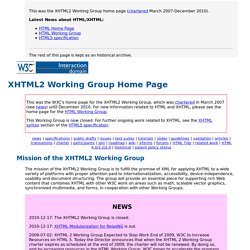 For new information related to HTML and XHTML, please see the home page for the HTML Working Group. This Working Group is now closed. For further ongoing work related to XHTML, see the XHTML syntax section of the HTML5 specification. Web Standardistas · Web Standards Design. 456 Berea Street: Articles and news on web standards, accessibil.
Home. Meyerweb.com. The Trac Project. The W3C Markup Validation Service. The W3C CSS Validation Service.
Digital Web Magazine. The Elements of Typographic Style Applied to the Web – a practic. Northtemple. Max Design - standards based web design, development and trainin. Mint: A Fresh Look at your Site. Check Browser Compatibility, Cross Platform Browser Test - Brows. Experiments with cascading style sheets.
---