Cars
Bugatti 16C Galibier
Porsche Cayenne Turbo (Anderson Germany White Dream Edition) Ford Mustand Shelby GT 500 (Anderson Germany Super Venom Edition) Mercedes CL65 AMG (Anderson Germany Special Grey Stone Edition) Bentley Continental GT 2013 (Anderson Germany Carbon Edition) Porsche Cayenne S Diesel 2013 (Anderson Germany Black Edition) Porsche Panamera GTS (Anderson Germany White Snow Edition)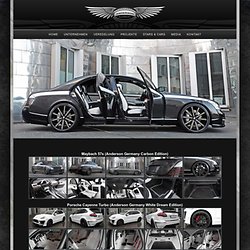 ANDERSON GERMANY
Lamborghini-Ankonian-Concept-Design-by-Slavche-Tanevski-Rendering-9-1280x960.jpg (JPEG Image, 1280x960 pixels) - Scaled (57%)
Epic Homemade Porsche Win373 By jason in Win on April 17, 2011 Browsing: Epic Homemade Porsche Win Share:
Epic Homemade Porsche Win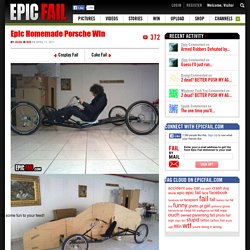 Watch a Volvo wagon blow the doors off a Ferrari 458 Italia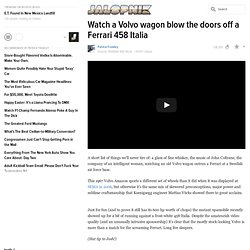 I couldn't find the specs on that volvo. But the fine with these straight sixes from the 90s (bmw, mb or volvo doesn't matter) is they can take a hell of abuse. Find an cheap holset hx40, bigger injectors, mls headgasket and a good injection say Vipec. Tune it good and your good for 500-600hp with stock internals.
http://www.unfinishedman.com/wp-content/uploads/2011/11/Anderson-Germany-Ferrari-458-Italia-Carbon-5.jpg