Money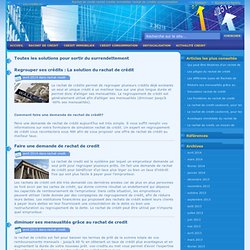 Rachat de credit rachat credits immobilier rachat de credits consommation
Regrouper ses crédits : La solution du rachat de crédit 17 janvier 2014 dans rachat credit Le rachat de crédits permet de regrouper plusieurs crédits déjà existants un seul et unique crédit à un meilleur taux sur une plus longue durée et permet donc d'alléger ses mensualités.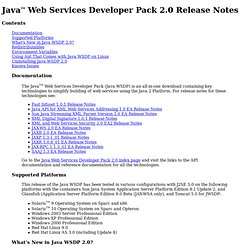 The Java(TM) Web Services Tutorial
Documentation Supported Platforms What's New in Java WSDP 2.0? Redistributables Environment Variables Using Ant That Comes with Java WSDP on Linux Uninstalling Java WSDP 2.0 Known Issues Documentation The JavaTM Web Services Developer Pack (Java WSDP) is an all-in-one download containing key technologies to simplify building of web services using the Java 2 Platform.
PayPal Fee Calculator
This page describes the basics of using the infographics server to make images. Infographics Usage Policy There's no limit to the number of requests per day you can make for infographics. However, we reserve the right to block any use that we regard as abusive. Contents Getting Started
Getting Started with Infographics - Infographics - Google Code