ART
Invent
Cool sand lady. Waiting for You... A woman from inside out at Pelourinho.com. Pyramid of capitalist system. Wasted beauty. Sidewalk chalk guy. Pen against camera | InspireMe - a source of inspiration: beauti.
Street Art: Joshua Allen Harris' Inflatable Bag Monsters. Submit A Design | Tuvie – Industrial Design and Future Technolog. Have a futuristic design/concept?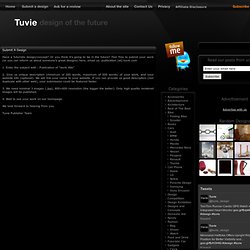 Or you think it's going to be in the future? Feel free to submit your work (or you can inform us about someone's great designs) here, email us: publication [at] tuvie.com 1. YTMND - Blue Ball Machine (Classic GIF Returned) G A L L E R Y. Illustrations. Sistine Chapel. §.
---