HEALTH
Patient Testimonials | Dr. David Shafer, Top Plastic Surgeon in NYC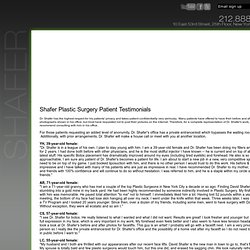 Shafer Plastic Surgery Patient Testimonials Dr.
Water & Sanity - stay healthy and happy!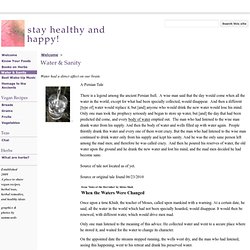 There is a legend among the ancient Persian Sufi. A wise man said that the day would come when all the water in the world, except for what had been specially collected, would disappear. And then a different [type of] water would replace it, but [and] anyone who would drink the new water would lose his mind.
We Become Silent
Panamax Series | Nations Pure