Indigenous Environmental Issues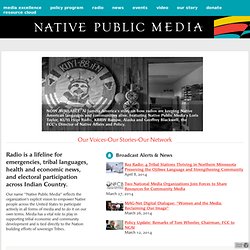 Native Public Media - Native American Radio Stations
Local News: In a time when Native people need daily information upon which to make important decisions, Native radio is there to provide local and community news and connects our communities to the outside world. NOW AVAILABLE: Al Jazeera America's story on how radios are keeping Native American languages and communities alive. Featuring Native Public Media's Loris Taylor, KUYI Hopi Radio, KBRW Barrow, Alaska and Geoffrey Blackwell, the FCC's Director of Native Affairs and Policy. Tribal Languages: In a time when tribal languages are facing extinction, Native radio stations provide the only on-air Native language programming helping to keep tribal languages and cultures alive and strong.
NativeRadio® Your portal to the beauty and mystery of Native American Music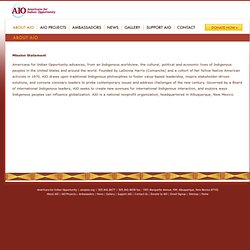 Americans for Indian Opportunity :: About AIO
Americans for Indian Opportunity advances, from an Indigenous worldview, the cultural, political and economic lives of Indigenous peoples in the United States and around the world. Founded by LaDonna Harris (Comanche) and a cohort of her fellow Native American activists in 1970, AIO draws upon traditional Indigenous philosophies to foster value-based leadership, inspire stakeholder-driven solutions, and convene visionary leaders to probe contemporary issues and address challenges of the new century. Governed by a Board of international Indigenous leaders, AIO seeks to create new avenues for international Indigenous interaction, and explore ways Indigenous peoples can influence globalization.
untitled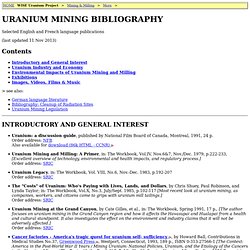 Selected English and French language publications (last updated 11 Nov 2013) Contents
untitled
Center for Native American Youth