Projectmanagement
SExpand It's easy to find a project management tool for large groups, but finding one for personal use that doesn't overwhelm you with group-focused features is a challenge. Here's a look at five popular tools for personal project management. Photo by Brittany. The spread on this week's Hive Five was wide reaching.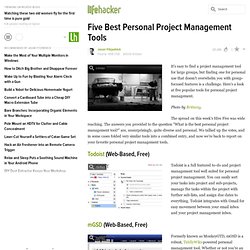 Five Best Personal Project Management Tools
Six Views of Project-Management Software
Free Planners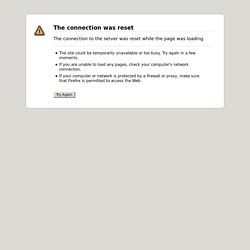 After years of struggling with the planners designed for and by office workers, I figured out that it wasn't me that was the problem: it was the design of the planners. Creative people approach their work differently. Most of us don't work 8-5, and we don't have projects that we can plan to get done during the same times each day. The limiting factor for us is not the amount of time we have available, but rather the type of time we have available. One size does not fit all when it comes to planners. Check out the planners below to see which ones best relate to what you're trying to do, and give them a try!