Fun
Everything is Possible. Yoshimoto Cube. The Butterfly Circus | Feature Film Teaser. 15 Amazing Animated Short films. We all love short animated films, but creating short film is very hard task.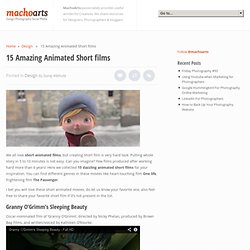 Putting whole story in 5 to 10 minutes is not easy. Can you imagine? Few films produced after working hard more than 6 years! Here we collected 15 dazzling animated short films for your inspiration. You can find different genres in these movies like heart-touching film One life, frightening film The Passenger. Amp Up a Laser Pointer. From Wired How-To Wiki Illustration by Lab Partners Your laser pointer could be doing so much more than highlighting PowerPoint slides and blowing your cat's mind.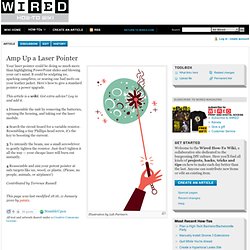 It could be sculpting ice, sparking campfires, or searing one bad mofo on your leather jacket. Here's how to give a standard pointer a power upgrade. This article is a wiki. (Notes on) Biology: An Epic Stop Motion Animation Featuring a Robot Elephant.
---