Garden
Flower Power is Australias online gardening community with articles, ideas, inspiration, facts, recipes, videos & a lot more.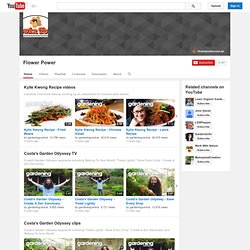 Flower Power
Rotary Screens - Trommels
Sustainable communities & Permaculture
10 Amazing gardens on wheels
In today's fast paced life, man cannot find enough time to be with nature and take care of it.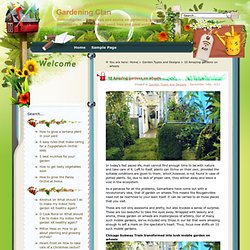 How to Grow a Vegetable Garden by The Bayou Gardener
It isn't difficult to root cuttings and grow your own roses. Here is a method that has been very successful for me.
Wall Planters: Hanging & Outdoor Wall Planter Boxes for Sale at SimplyPlanters.com
The Slanted Little House
It was a cold wintry day when I brought my children to live in rural West Virginia.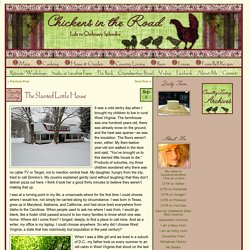 Cooking Up a Story
A video journal of my journey to a simpler life.
Our Homestead Project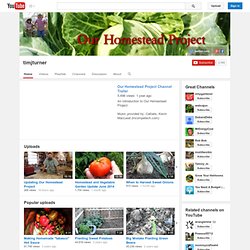 urban oasis hydroponic farm - all natural produce grown in tampa, florida
Lasagna Gardening 101
There's no hard and fast rules about what to use for your layers, just so long as it's organic and doesn't contain any protein (fat, meat, or bone).
Circle Planting
I wanted to grow corn between two rows of tomato vines to provide partial shade for vines and tomatoes.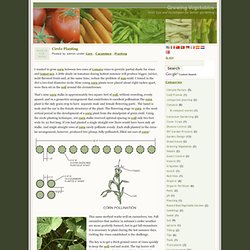 On many occasions, we've been tempted to grow our own potatoes. They're fairly low maintenance, can be grown in a pot or in the ground, last a fairly long time if stored properly, and can be very nutritious (high in potassium and vitamin C). Here's more incentive: according to this article, you can grow 100 pounds of potatoes in 4 sq. feet. Learn how after the jump... According to this article from the Seattle Times, potatoes planted inside a box with this method can grow up to 100 pounds of potatoes in just 4 square feet.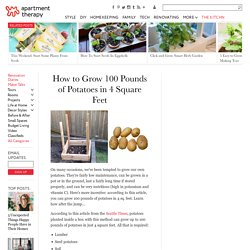 Gardening advice, best planting garden dates, transplanting gardening tips
Rob Bob
With their rich orange color, sweet taste, crisp texture and overall versatility, carrots are a popular and well-loved vegetable. However, because they are a root vegetable, many people assume they are difficult to grow.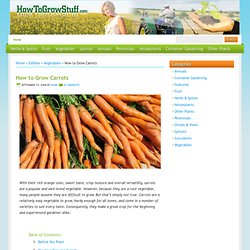 How to Grow Carrots | How To Grow Stuff
Floral Design Institute | home | Welcome to Flower School
Grow The Easiest Garden on Earth
Edmonton Greenhouse & Garden Supplies | Salisbury Greenhouse
Vegetable Garden Guide: Dealing with Pests and Problems - Martha Stewart
Growing a vegetable or kitchen garden will bring you many health benefits: eating better food, staying active and reducing stress.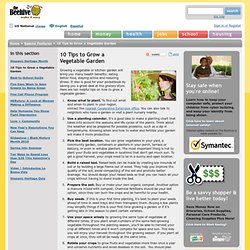 How to grow a vegetable garden | Free help with growing a vegetable garden from The Beehive
The other week, my good friend Stephanie and I planned out a craft weekend. Our mission: Terrariums.
One benefit of a raised bed is that you don't need to dig out all the grass. But you do need to keep grass at bay so it doesn't invade your new garden.