Garden
Flower Power is Australias online gardening community with articles, ideas, inspiration, facts, recipes, videos & a lot more. Our videos are produced by Toast Design, a graphic design studio in Sydney who specialise in Packaging Design, Web Design & Branding. Their website is www.toastdesign.com.au Our videos are produced by Toast Design, a graphic design studio in Sydney who specialise in Packaging Design, Web Desig...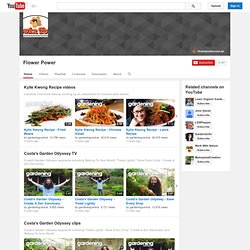 Flower Power
Rotary Screens - Trommels
Sustainable communities & Permaculture
10 Amazing gardens on wheels
In today's fast paced life, man cannot find enough time to be with nature and take care of it. Left to itself, plants can thrive on their own, provided the suitable conditions are given to them; which,however, is not found in case of potted plants. So, due to lack of proper care, they wither away and leave a void in the ecosystem. As a panacea for all the problems, Samaritans have come out with a revolutionary idea, that of garden on wheels.This means the Bougainvillea need not be restricted to your lawn itself.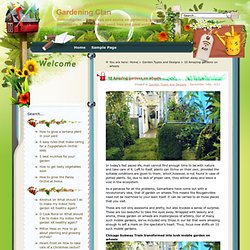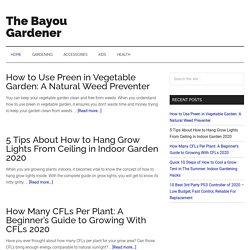 Help keep the web site, forum and videos going. Donations of $45 or more will receive DVD Series 1 thru 4 as a thank you for your support. Please include your mailing address. You'll also be placed on our mailing list where you'll be able to view new videos before they're made public on YouTube.
How to Grow a Vegetable Garden by The Bayou Gardener
It isn't difficult to root cuttings and grow your own roses. Here is a method that has been very successful for me. The supplies you'll need are: A plastic half-gallon jug A 2-liter soda bottle A sharp knife
Wall Planters: Hanging & Outdoor Wall Planter Boxes for Sale at SimplyPlanters.com
The Slanted Little House
It was a cold wintry day when I brought my children to live in rural West Virginia. The farmhouse was one hundred years old, there was already snow on the ground, and the heat was sparse—as was the insulation. The floors weren't even, either. My then-twelve-year-old son walked in the door and said, "You've brought us to this slanted little house to die." Products of suburbia, my three children wondered why there was no cable TV or Target, not to mention central heat.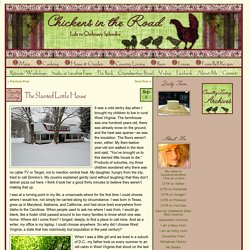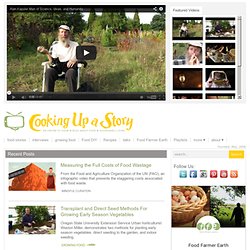 Cooking Up a Story
Recent Posts Previews: Trash Fish, Eggs 101, an Organic Chestnut Farmer Upcoming episodes of Food Farmer Earth on Cooking Up a Story. Trash fish, learning what egg labels mean, and profile of an organic chestnut farmer. From the Farmer's Field: Lacinato Kale (video) In an effort to learn where our food comes from, Ivy Manning visits a local farm to find out more about kale.
A video journal of my journey to a simpler life. We are growing some of our own fruits and vegetables as well as raising chickens. We currently are raising 4 kids, 8 chickens, 2 ducks, a dog and 2 cats. Music in videos provided by www partnersinrhyme com Royalty Free Music and Sound Effects Download the music and sound effects you need for your multimedia project today at Partners In Rhyme.
Our Homestead Project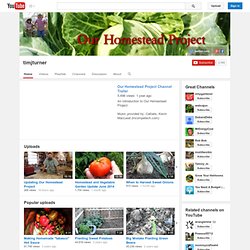 urban oasis hydroponic farm - all natural produce grown in tampa, florida
Lasagna Gardening 101
There's no hard and fast rules about what to use for your layers, just so long as it's organic and doesn't contain any protein (fat, meat, or bone). Before I go any further, let me just say that the basics of making garden lasagnas are simple: Don't remove the sod or do any extra work, like removing weeds or rocks. Mark the area for your garden using a water hose or a long rope to get the desired shape.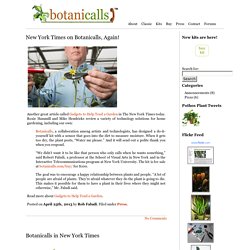 New York Times on Botanicalls, Again! Another great article called Gadgets to Help Tend a Garden in The New York Times today. Roxie Hammill and Mike Hendricks review a variety of technology solutions for home gardening, including our own: Botanicalls, a collaboration among artists and technologists, has designed a do-it-yourself kit with a sensor that goes into the dirt to measure moisture. When it gets too dry, the plant posts, "Water me please."
Circle Planting
I wanted to grow corn between two rows of tomato vines to provide partial shade for vines and tomatoes. A little shade on toma­toes during hottest summer will pro­duce bigger, juicier, mild-flavored fruits and, at the same time, reduce the problem of sun-scald. I traced in the dirt a two-foot diameter circle. Nine young corn plants were placed about eight inches apart, were then set in the soil around the cir­cumference.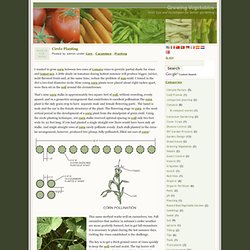 On many occasions, we've been tempted to grow our own potatoes. They're fairly low maintenance, can be grown in a pot or in the ground, last a fairly long time if stored properly, and can be very nutritious (high in potassium and vitamin C). Here's more incentive: according to this article, you can grow 100 pounds of potatoes in 4 sq. feet. Learn how after the jump... According to this article from the Seattle Times, potatoes planted inside a box with this method can grow up to 100 pounds of potatoes in just 4 square feet.
Gardening advice, best planting garden dates, transplanting gardening tips
Rob Bob
With their rich orange color, sweet taste, crisp texture and overall versatility, carrots are a popular and well-loved vegetable. However, because they are a root vegetable, many people assume they are difficult to grow. But that's simply not true. Carrots are a relatively easy vegetable to grow, hardy enough for all zones, and come in a number of varieties to suit every taste. Consequently, they make a great crop for the beginning and experienced gardener alike. Before You Plant
How to Grow Carrots | How To Grow Stuff
Floral Design Institute | home | Welcome to Flower School
By now, you know the Pantone color of the year is Radiant Orchid, a lovely hue in the violet spectrum. This creative, inspiring color is sure to be a popular color for 2014. Rounding out the trending colors, you'll be seeing blues, grays, nudes and blushed pastels in the coming year. What do all these colors have in common? January offers a clean slate, a fresh start, new hopes, new dreams and a chance to stretch ourselves as we reach for the sun, moon and stars in the New Year.
Grow The Easiest Garden on Earth
These days, with a growing interest in organic produce worldwide, the demand is greater than ever for high quality home grown produce. But raising a garden can be so difficult! Endless tilling, weeding, mulching, pest control, fertilizing and watering - all back breaking work that can consume hundreds of hours in a season... and not always end in a successful garden!
Edmonton Greenhouse & Garden Supplies | Salisbury Greenhouse
Like if you are looking forward to snow removal! Timeline PhotosResidential snow removal is over 50% complete. Watch for orange "Snow Removal No Parking" signs in your neighbourhood. Crews will be in Forrest Green, Foxhaven, Foxboro, The Ridge, Chelsea Heights, Aspen Trails and Emerald Hills today and tonight.
Vegetable Garden Guide: Dealing with Pests and Problems - Martha Stewart
How to grow a vegetable garden | Free help with growing a vegetable garden from The Beehive