Faith Ministries
Paul Harvey
Networks. Joseph Prince. One Place. David Jeremiah. Adrian Rogers. Hagee Ministries. Kenneth Copeland Ministries.
Ministries. Prayer. Charles Stanley.
Michael Youssef. Joyce Meyer. Christian Popular Authors | Beth Moore. Children of the DayThe New Bible Study from Beth Moore Covers a wide variety of topics, including family, prayer, ministering to others, and prophecies Verse-by-verse study of 1 and 2 Thessalonians 9-session study, 8 sessions of homework Varying levels of participation available Available May 1 Learn More Leader Kit Member Book Bible Study Resources.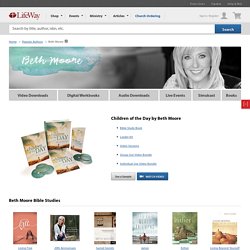 Bayless Conley. It is Written. Greg Laurie. Cross TV. The Way of the Master. Youth Ministries. p4cm.com. Faith Pearls. Sites, Blogs, & misc.
---
hgoriginal Jan 26 2012

Christian faith: The Way, The Truth, The Life.
---