Crafts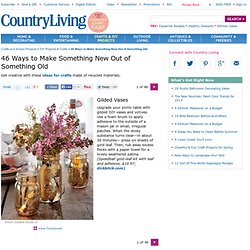 CL contributing editor Ryan McPhail reveals his method for creating a stealthy bar from a cast-off chest of drawers. Step 1: Measure the inside of a dresser drawer to determine its width (from side to side), depth (front to back), and height (base to top). Step 2: To create a middle divider, use a jigsaw to cut a piece of wood that measures the depth of the drawer and slightly less than its height.
craftbits.com DIY Crafts and Handmade Gift Ideas You are here: Home / Recycled Crafts Recycled Crafts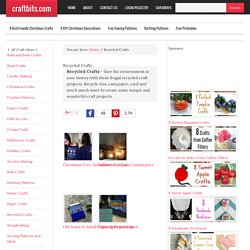 Recycled Crafts - Free projects and DIY gift ideas from Craftbits.com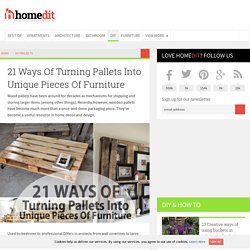 Do you have some pallets or pieces of them that you don't need anymore? Don't just throw them away. There are lots of ways you can use them and turn them unto something original, original and very useful.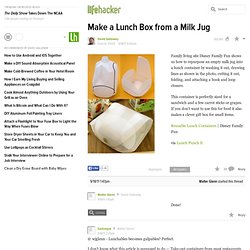 There are concerns that plastics used commonly for milk and water bottles are risky to reuse due to chemical leaching (if it's reused several times, partly because of surface wear on the plastic), and particularly with milk bottles, if you don't clean them well, they can be a bacterial risk.
Make a doll is not difficult, need an hour – a half. For the work you need: a piece of stretchable fabric 10 / 15 cm, scissors, spool of thread in color, medium length needle and a filler (holofayber).
recycling socks: sewing doll tutorial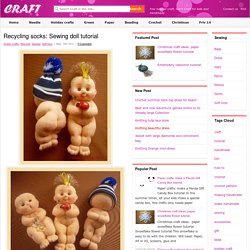 View All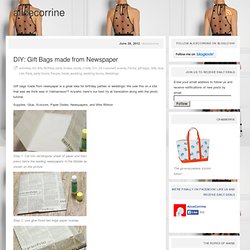 Gift bags made from newspaper is a great idea for birthday parties or weddings! We saw this on a site that was we think was in Vietnamese?? Anywho -here's our best try at translation along with the photo tutorial.
Recycling Crafts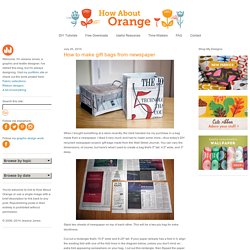 When I bought something at a store recently, the clerk handed me my purchase in a bag made from a newspaper.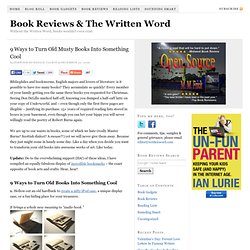 Bibliophiles and bookworms, English majors and lovers of literature: is it possible to have too many books? They accumulate so quickly! Every member of your family getting you the same three books you requested for Christmas. Seeing Don DeLillo marked half-off, knowing you dumped a half-caff latte on your copy of Underworld, and – even though only the first three pages are illegible – justifying its purchase. 15+ years of required reading lists stored in boxes in your basement, even though you can bet your bippy you will never willingly read the poetry of Robert Burns again.
DIY: Embossed Metal Box from a Drink Can
Atomic Shrimp - Drink Can Tinwork
Tinwork Embossed tinwork is sometimes used to decorate rustic style photo or mirror frames, or just to make decorative items such as Christmas tree decorations. The metal used is usually thicker (tinplate) and is normally worked with hammered tools - I wanted to try to get a similar effect, but with a bit less effort.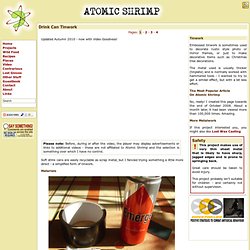 Altered Metal and Tattered Angels - Wild Wyoming Art Cafe'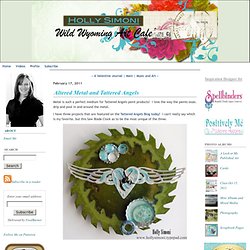 Metal is such a perfect medium for Tattered Angels paint products! I love the way the paints ooze, drip and pool in and around the metal.