Prompt sites
Prompts. Prompted December 16, 2012 There was a story you once read (or saw, or heard) – and it didn't end the way it should have ended.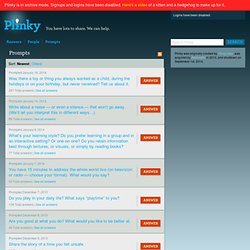 And that really annoyed you, right? So how *should* it have ended? Prompts and Resources for Daily Journal Writing. WritingFix: The Prompt Generator has Moved!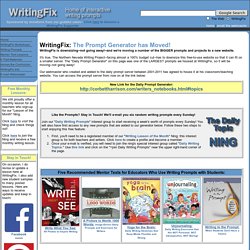 WritingFix is downsizing--not going away! --and we're moving a number of the BIGGER prompts and projects to a new website. Creative writing prompts . com ideas for writers.
---