TMBG
Videos - TMBW: A list of official They Might Be Giants music videos: Video sets[edit] Direct From Brooklyn[edit]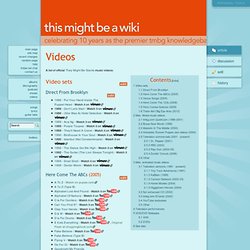 Dial-A-Song. This article is about the phone service.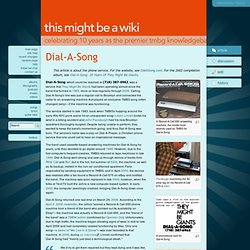 For the website, see DialASong.com. For the 2002 compilation album, see Dial-A-Song: 20 Years Of They Might Be Giants. A Record-A-Call 690 answering machine, the model most recently used by TMBG for Dial-A-Song Flansburgh examining the $2 price tag on his Record-A-Call 675 in 2001. They Might Be Giants: Join Us.
Artists: They Might Be Giants Album: Join Us Release Date: July 19 Labels: Idlewild / RounderTracklist: 01 Can't Keep Johnny Down 02 Cloisonné 03 Never Knew Love 04 Old Pine Box 05 Judy is Your Viet Nam 06 You Probably Get that A Lot 07 In Fact 08 You Don't Like Me 09 2028 10 Let Your Hair Hang Down 11 Three Might Be Duende 12 When Will You Die?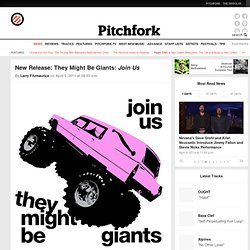 13 The Lady and the Tiger 14 Protagonist Notes: New album from the nerd-rock mainstays. They Might Be Giants.
---