Mobile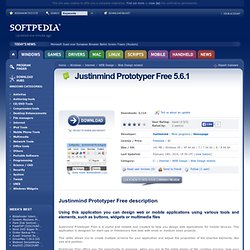 Download Justinmind Prototyper Free 1.1.0 Free - Prototype web and mobile applications with this application.
Justinmind Prototyper Free is a useful and reliable tool created to help you design web applications for mobile devices.
Windows Mobile Developer Center
iOS Human Interface Guidelines: Custom Icon and Image Creation Guidelines
Update march 2012 with new ipad HR image requirements.
COOL NOTE - search for binding edge options. Perahps a way to provided higher quality user image recognition with a lighter file. But will need to test file size? If you have done the test - please let me know. by hfernety Mar 12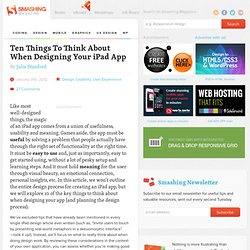 Like most well-designed things, the magic of an iPad app comes from a union of usefulness, usability and meaning.
iPhone Mockup
An iPhone stencil for creating beautiful sketchy wireframes with good layout precision.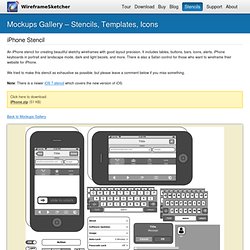 iPhone stencil - WireframeSketcher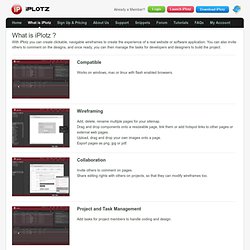 With iPlotz you can create clickable, navigable wireframes to create the experience of a real website or software application.
wireframing, mockups and prototyping for websites and applications
Make your Site Mobile Friendly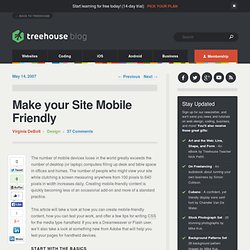 The number of mobile devices loose in the world greatly exceeds the number of desktop (or laptop) computers filling up desk and table space in offices and homes.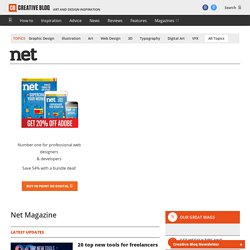 Add a gesture-based image gallery to a mobile website
A common requirement for many websites is a simple and intuitive way for visitors to browse and navigate around images. Indeed, there are literally hundreds of scripts available out there that achieve this. This requirement is also true for mobile websites.
Description ★★★★★ "HealthTap is the best and fastest way to quickly get great answers and very useful tips from reputable doctor anytime, anywhere. And astonishingly it's all free!"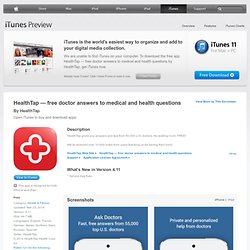 HealthTap Express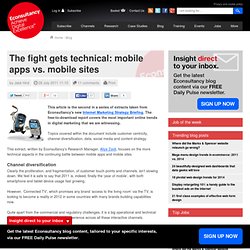 The fight gets technical: mobile apps vs. mobile sites
This article is the second in a series of extracts taken from Econsultancy's new Internet Marketing Strategy Briefing . The free-to-download report covers the most important online trends in digital marketing that we are witnessing.
Many companies are investigating ways to establish a mobile presence for their business, brand or product, but the solution is not always straightforward. Some businesses rely on users navigating to their standard desktop website via a device's native search client. Others invest in special websites, optimized for mobile phones.
Mobile Web vs. Mobile Apps: Which strategy is best?
HTML5 Charts for Mobile Devices | Touch Charts | Sencha Touch | Products | Sencha
One interesting feature in the new Adobe Creative Suite 5.5 is that PhoneGap is integrated into Dreamweaver.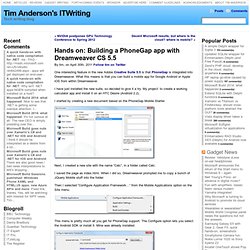 Hands on: Building a PhoneGap app with Dreamweaver CS 5.5
RoyalSlider - Touch-Based Image and Content Slider
Features of jQuery version Modular Script architecture allows you to create your own version of the script using online tool and include in build only features that you need. Touch-friendly Touch navigation for slider and thumbnails, vertical or horizontal.
Adobe Exchange Search
jQuery Touchwipe (iPhone, iPad, iPod Touch Gesten Gestures Event Wischeffekt / Wipe Effect)
The small 1 KB library allows you to obtain the wipe event on an iPhone, iPad or iPod Touch which can be used for example to scroll through an image gallery (see demo below).
Creating a Mobile Touch Slide Panel with JQuery
Use your finger to drag it left and right to all of the items in the view.
jQuery Mobile: What Can It Do for You?
Lists of jQuery Mobile page animations types and a code example. by hfernety Nov 30
Getting started with jQuery Mobile
Fireworks Tips and Tricks - Using the New CSS3 Mobile Pack
The missing link for rapid mobile UI development. A must see video. by hfernety Nov 29
iPhone GUI PSD Version 4
iEat: Food Ordering Apps for the iPhone
slideshare
search?q=phone+gap+for+dreamweaver+5
Great step by step Dreamweaver CS5.5 Phone Gap demo. by hfernety Nov 23
Dwell
Best example of solving the need for numberious icons. Go vertical and scroll. Bravo. Simple ideas are always so hard to fine. Why? Bravo Dwell by hfernety Nov 22
Blog - articles on mobile web, UI and the latest trends in mobil