Ice cream/Popsicles
Watermelon and Cilantro Sorbet. © Jaymi HeimbuchPhotos by Jaymi Heimbuch Call me weird, but I enjoy frozen desserts more in the winter than I do during the summer.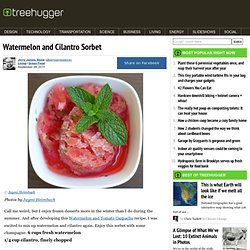 And after developing this Watermelon and Tomato Gazpacho recipe, I was excited to mix up watermelon and cilantro again. Enjoy this sorbet with some champagne. 6 cups fresh watermelon1/4 cup cilantro, finely chopped 1. Lemonade Cucumber Spa Popsicle Recipe: Lemon Summer Pop. I love anything travel.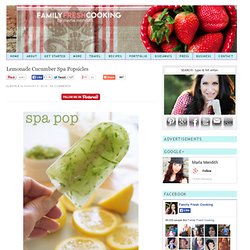 Most travel these days for me is work based. The itinerary usually has something to do with learning all kinds of neat stuff for my blog. No matter what kind of trip I am on I embrace the opportunity to blog about it. Wouldn't we all love a vacation to a spa somewhere remote and beautiful? I would. Frozen Hot Chocolate. S'more Ice Cream Treats recipe. Rlmcgrath What I ended up doing was making it upside, so to speak.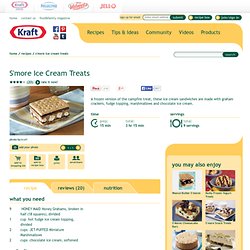 I mixed the marshmallows in with the ice cream and poured that into the pan. Raw mango ice cream...yeyah!!! I've moved!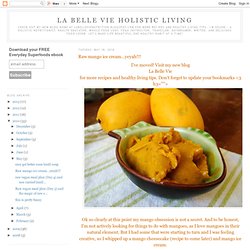 Visit my new blog La Belle Vie for more recipes and healthy living tips. Don't forget to update your bookmarks <3 h3="">
---