Art's and Artists
Sinix's deviantART gallery. Alex Volkov. d3capmode. Www.rossdearsley.com. Christine Choi Online Portfolio. Fresh off the boat! Richard Doble. Richard Doble. François Baranger - Astaroth - CGHUB. Some old stuff - Lilo and Stitch. One of the fun projects that I worked with my peers at WDFA was Lilo & Stitch.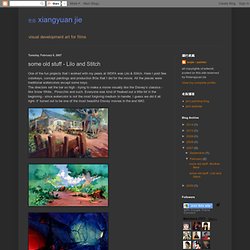 Here I post few colorkeys, concept paintings and production BGs that I did for the movie. All the pieces were traditional watercolors except some keys.The directors set the bar so high - trying to make a movie visually like the Disney's classics - like Snow White , Pinocchio and such. Industrial Design Sketching and Drawing Video Tutorials. Remembering Clément Sauvé - Home. ClementSauve on deviantART. Digital Brush - Художники. Slipgatecentral on deviantART. Slipgatecentral's deviantART gallery. /maggi. Yande.re. W w w . w e s l o u i e . c o m ! Lonewingy. IAN MCQUE | CONCEPT ART. DRAWTHROUGH: the personal and professional work of Scott Robertso. Mechs - DRAWTHROUGH: the personal and professional work of Scott Robertso. Clint Cearley. R O B O T P E N C I L. Main-gallery. Picc. Фото и рисунки, арт и креативная реклама.
Статьи -> Эксклюзив -> Making Of "Збраш робот" Всем привет!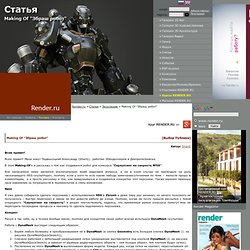 Всем привет! Меня зовут Подвысоцкий Александр (SharG), работаю 3Dмоделлером в Днепропетровске. В этом Making-Of'е я расскажу о том как создавался робот для конкурса "Скульптинг на скорость №59". Всё написанное ниже является исключительно моим видением вопроса, я ни в коем случае не претендую на роль «всезнающего HSS-скульптора», поэтому если у кого-то есть какие нибудь замечания/уточнения по теме – милости прошу в комментарии, а я просто расскажу о том, как придумывался и создавался конкретно этот персонаж. Также заранее приношу свои извинения за погрешности в терминологии и стиль изложения.
Arsenixc on deviantART. Portfolio. Incredible Anatomical Sculptures by Maskull Lasserre. Behold the breathtaking sculptural work of Canadian artist Maskull Lasserre who deftly extracts the most delicate anatomical forms of humans and animals from common objects.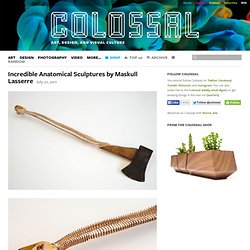 Lasserre was born 1978 in Calgary, Alberta and has lived in South Africa and Ottawa and now works and lives in Montreal. Via his website: Xa-xa-xa's deviantART gallery. Art of Darren Quach. ::DQ's ONLINE SKETCHBOOK:: Художница Charlie Bowater (39 фото - 9.35Mb. Making Of "Стальная вера" Привет всем посетителям render.ru!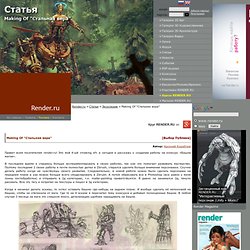 Это мой 4-ый «making of» и сегодня я расскажу о создании работы на конкурс «Башни магов». В последнее время я стараюсь больше экспериментировать в своих работах, так как это помогает развивать мастерство. Поэтому последние 2 своих работы я почти полностью делал в Zbrush, старался уделить больше внимания персонажке. Скучно делать работу когда не чувствуешь своего развития. Следовательно, в новой работе нужно было сделать персонажа на переднем плане и как можно больше всего смоделировать в Zbrush.
West Studio // TwistedMetal / Index. The Art of Sycra Yasin - Concept art, Caricatures, Life drawing. Красивые иллюстрации | Рисование в Фотошопе. Февраль 18th, 2011 Оказывается Anry Nemo — русский цифровой художник.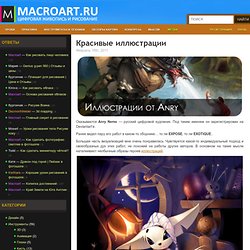 Под таким именем он зарегистрирован на Deviantart'е. Ранее видел пару его работ в каком-то сборнике… то ли EXPOSE, то ли EXOTIQUE.. Большая часть визуализаций мне очень понравилась. Чувствуется какой-то индивидуальный подход и своеобразных дух этих работ, не похожий на работы других авторов. Фото и рисунки, арт и креативная реклама. C.L.Design Studio. Tuomas Korpi. Www.abeong.com. Lianna tai // concept artist - Home. The Fantasy Art of Jesper Ejsing. Chris thunig - matte painting & concept art. Calumalexanderwatt.com. Character Design for Games Q A Carlo Arellano. Collideascope Animation Studios. Bone hole02 by yangqi917 - Yang Qi. G.J ART. Ballistic Publishing - Expose 5. The finest digital art. Like Norman Rockwell, who called himself an 'illustrator', Berkey has always enjoyed being a working professional, and never concerned himself very much with what galleries or critics might think of his work.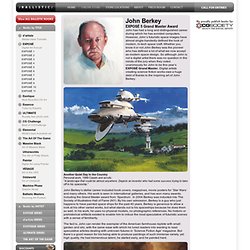 Indeed, his few and rare forays into that parallel universe we call Fine Art convinced him that it was a world as much, if not more, based on client-dictates for subject matter and style as commercial illustration. A quote from him reported in a past feature article rather neatly sums his straightforward view on the topic "In the music world, there are 'pianists' and 'piano-players,' all of whom play the piano." (American Artist, December 1985) Voidart. Game Engine. Борис Климов. Art of CHARLES. Art of Hao Wu. Kekai Kotaki. MMORPG News - MMOsite.com. Всякий-разный арт — Vindictus. Vindictus Concept Art. Joon Ahn.
Mass Effect 3 Concept Art by Brian Sum. FINAL FANTASY XIII Official Artwork | 260 фотографий. Home | crazybrush.com. Miscellaneous : Olivier pron. My motivation is... | 64 фотографии. Не моё, нравится (с) | 501 фотография. Alexander Ovchinnikov: concept artist, illustrator. Home - Brendan Deboy. Boggart - 17. DeviantART: where ART meets application! Noah-kh on deviantART. Ukitakumuki on deviantART. Kamenstudio on deviantART. Untitled. Texture Artist / Художник по текстурамЗарплата от 30000 до 60000 руб.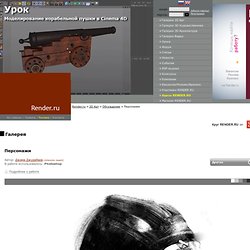 (Wargaming.net | Game Stream)Компания Wargaming приглашает к сотрудничеству Texture Artist / художника по текстурам для создания высококачественных промо-изображений. Содержание работы: создание высоко детализированных текстур для 3D-моделей. Наш офис находится в Минске. Sidxartxa's deviantART Gallery. Untitled. ManuelDupong on deviantART. The Art of Jake Parker. Mainpage. Your Site Name - NEWS. Rodimus25. Albeeng Portfolio. The ongoing war against mediocrity. CALADER. D.B.ART. Keith Thompson Art. Фотографии ♥Art Просто И Не Просто Искусство .П.и.н.п.и.) Рисование, моделинг, музыка,2D,3D, аниме-арт .★ | 663 альбома. Robin Chyo | 137 фотографий. Apofiss on deviantART. Фотографии CONCEPT ART™ | 77 альбомов. INCREDIBOX. Malcolm Sutherland. Trevor Claxton | 61 фотография. Концепт арт | 133 фотографии.
Wesley Burt Artwork.
---