Science & Technology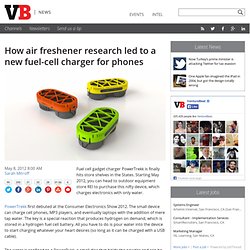 How air freshener research led to a new fuel-cell charger for phones
Fuel cell gadget charger PowerTrekk is finally hits store shelves in the States.
Oracle v Google: Who owns the perk in Java?
IN 2010 Oracle accused Google of pilfering its intellectual property (IP) for use in the Android mobile platform. It has since presented oodles of forensic evidence, including e-mails among Google executives and bits of allegedly copied program code. On May 7th a federal jury in San Francisco found in its favour.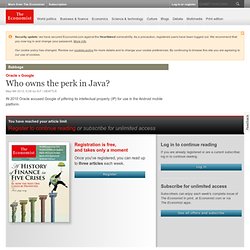 Nevada issues Google first license for self-driving car - Monday, May 7, 2012 | 1:04 p
AP Photo/Sandra Chereb Gov. Brian Sandoval takes a spin in a driverless car Wednesday, July 20, 2011, in Carson City.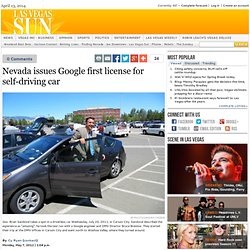 The Trust Molecule by Paul J. Zak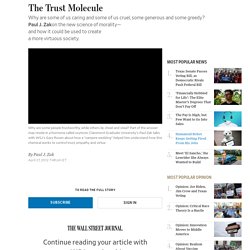 By PAUL J. ZAK Why are some people trustworthy, while others lie, cheat and steal?
Look Ma, I Made It Myself! 10 Amazing Things 3-D Printers Can Do Now | Wired Design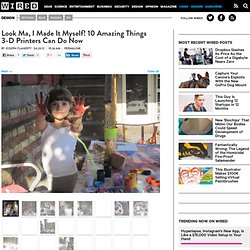 The breathless predictions about 3-D printers — they'll revolutionize X, Y, and Z industries, they'll even mop your floors!
Why is Android on iPhone or Lumia so difficult? | The Verge Forums
Updated at 4:37 p.m. PT with more information from Albeluhn. When people become unemployed, they often fall prey to feelings of helplessness.
Unemployed game designer creates mind-blowing solar system explorer app
Here Is A Hilariously Inept Beer-Pouring Robot
Why Some Countries Go Bust
Illustrations by Peter Oumanski Deep thoughts this week: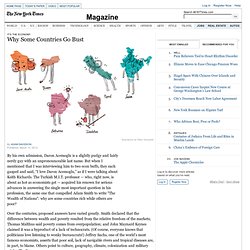 By Amir Efrati Google is again trying to redefine what it means to search for information on the Web and get closer to delivering on its mission statement to "organize the world's information" and make it accessible. It may also get us closer to realizing the dream of artificial intelligence, or AI, some researchers say.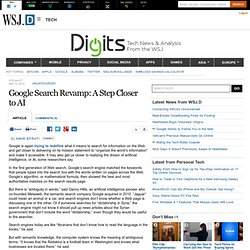 Google Search Revamp: A Step Closer to Artitifical Intelligence - Digits
Richard A.
Solar Flare: What If Biggest Known Sun Storm Hit Today?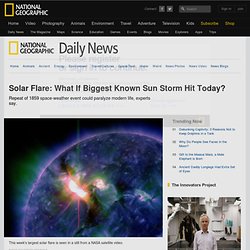 A storm's a brewin', but it ain't no wimpy thunderstorm.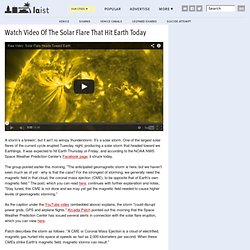 Watch Video Of The Solar Flare That Hit Earth Today
Associated Press
Biggest Solar Storm in Five Years to Hit Earth
Citigroup to use smartest computer ever built to improve customer service
These would have included loss of erectile function and the growth of breasts.
Britain's Greatest Codebreaker: the tragic story of Alan Turing
Obese? Smoker? No Retirement Savings? Perhaps It's Because of the Language You Speak | Mind Matters
Why can't the Greeks be more like the Germans?
With rendition switcher Michio Kaku : Some people ask the question, "What is the biggest disaster of 2012, if we had a crystal ball?" Well, first of all, let me tell you what's probably not going to happen in 2012.
We Are Sitting Ducks for Solar Flares | Michio Kaku
Discovering a Soft Spot for Circuitry - Robot Machines as Companions
Stephen Crowley/The New York Times Styled after a baby seal, a robot that blinks and coos when petted is often therapeutic for patients with dementia. Paro is a robot modeled after a baby harp seal .
Difference Between LCD and LED TVs
How Visa Predicts Divorce
Scientists working on lab-grown, $300,000 hamburger