Life Skills
List of cognitive biases. Cognitive biases are tendencies to think in certain ways.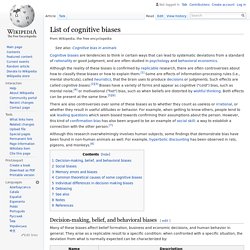 Cognitive biases can lead to systematic deviations from a standard of rationality or good judgment, and are often studied in psychology and behavioral economics. There are also controversies as to whether some of these biases count as truly irrational or whether they result in useful attitudes or behavior. For example, when getting to know others, people tend to ask leading questions which seem biased towards confirming their assumptions about the person. Top five regrets of the dying. A palliative nurse has recorded the top five regrets of the dying.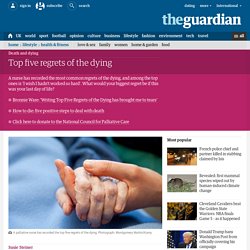 Photograph: Montgomery Martin/Alamy There was no mention of more sex or bungee jumps. A palliative nurse who has counselled the dying in their last days has revealed the most common regrets we have at the end of our lives. Boost Your Brain Power: A Simple Exercise. Sure, exercise is good for your health.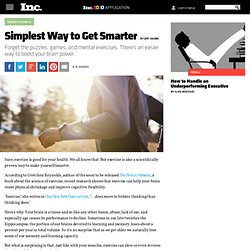 We all know that. But exercise is also a scientifically proven way to make yourself smarter. According to Gretchen Reynolds, author of the soon to be released The First 20 Minutes, a book about the science of exercise, recent research shows that exercise can help your brain resist physical shrinkage and improve cognitive flexibility. "Exercise," she writes in this New York Times article, "...does more to bolster thinking than thinking does. " Here's why. The Creative Monopoly. Couples and housework: The ironing lady. How I Got Ripped At 500 Startups. Editor's note: Dick Talens is one of the founders of Fitocracy and an amateur competitive bodybuilder.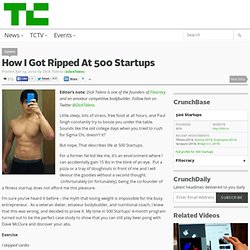 Follow him on Twitter @DickTalens. Little sleep, lots of stress, free food at all hours, and Paul Singh constantly try to booze you under the table. Sounds like the old college days when you tried to rush for Sigma Chi, doesn't it? To Find Happiness, Forget About Passion - Oliver Segovia. By Oliver Segovia | 12:05 PM January 13, 2012 Several years ago, a friend decided she wanted to follow her passion. She loved the liberal arts and academe. She was a talented graphic designer, a great writer, and was the president of a student club. Dont Follow Your Passion, Follow Your Effort. I hear it all the time from people.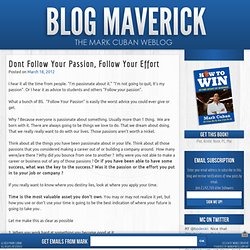 "I'm passionate about it." "I'm not going to quit, It's my passion". A Man. A Woman. Just Friends? There's a history here, and it's a surprisingly political one.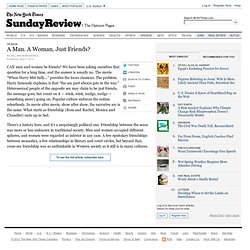 Friendship between the sexes was more or less unknown in traditional society. Men and women occupied different spheres, and women were regarded as inferior in any case. How to spot a liar: the hint of a smile and raised eyebrows. How Casinos in Macau, China Made Siu Yun Ping Rich. In the late summer of 2007, a fifty-year-old former barber named Siu Yun Ping began making regular visits from his village, in Hong Kong, to the city of Macau, the only Chinese territory where it is legal to gamble in a casino.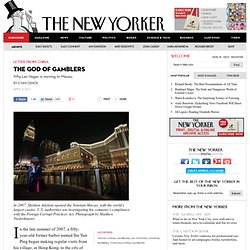 Macau sits on a horn of rocky coastline, where the Pearl River washes into the South China Sea. It's about a third the size of Manhattan, covering a tropical peninsula and a pair of islands that look, on a map, like crumbs flaking off the mainland. 90+ Incredibly Useful Windows 7 Apps & Tips. Everyone has scratched their brain after a fresh OS install, trying to remember all their favorite applications and where, exactly, to download them.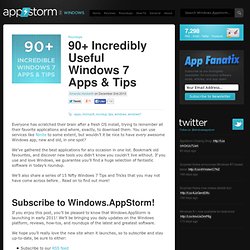 You can use services like Ninite to some extent, but wouldn't it be nice to have every awesome Windows app, new and old, in one spot? We've gathered the best applications for any occasion in one list. Bookmark old favourites, and discover new tools you didn't know you couldn't live without. If you use and love Windows, we guarantee you'll find a huge selection of fantastic software in today's roundup. We'll also share a series of 15 Nifty Windows 7 Tips and Tricks that you may not have come across before… Read on to find out more! Teller Reveals His Secrets. The Art Of Showing Off (Subtly) Advertisement You've exchanged glances more than once with the girl who has caught your eye and the time for introductions is now.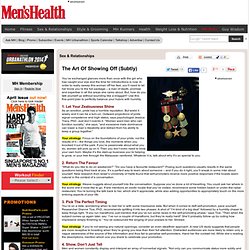 In order to really sweep this woman off her feet, you'll need to let her know you're the full package – a man of depth, promise and expertise in all the areas she cares about. Start Every Day as a Producer, Not a Consumer. How to Send Back Food at a Restaurant Without Pissing Off Your Waiter. I agree with this, picking a nice place makes all the difference.
Anyway, in most places where I've eaten, waiters would actually come back a couple minutes later and ask if everything was to my taste. Sending back was never an option to me. There was this place I LOVED to eat because something that happened the first times I went to this restaurant: I've looked at the daily stuff and when the waiter asked me what I wanted, I actually told her I didn't really like some of the dishes and she told me what if there was something I'd like to eat that wasn't on the menu. I said I'd be happy with a pork steak, french fries, rice and lettuce.
---