9 EdM charite/EP usurpe (vs gratuite)
DEFINITION A tool for valuing volunteering is provided by the new Handbook on Nonprofit Institutions in the System of National Accounts, developed by the Johns Hopkins Center for Civic Society Studies in co-operation with the United Nations Statistics Division. The Handbook recommends that countries regularly produce satellite accounts of the non-profit sector, providing a comprehensive picture of its size and operation.
Volunteering And Social Support > Society statistics - countries compared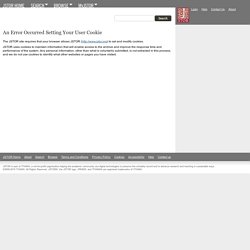 An Error Occurred Setting Your User Cookie
The JSTOR site requires that your browser allows JSTOR (http://www.jstor.org) to set and modify cookies. JSTOR uses cookies to maintain information that will enable access to the archive and improve the response time and performance of the system. Any personal information, other than what is voluntarily submitted, is not extracted in this process, and we do not use cookies to identify what other websites or pages you have visited.
Share: MyIDEAS: Login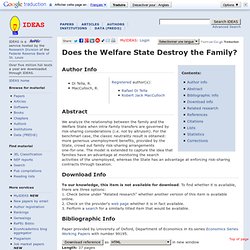 Does the Welfare State Destroy the Family?
The Impact of the Welfare State on the American Family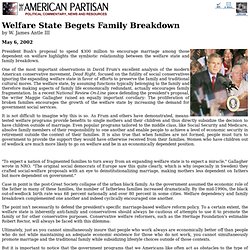 Welfare State Begets Family Breakdown by W.
Welfare State Begets Family Breakdown
usaid
A Nation of Givers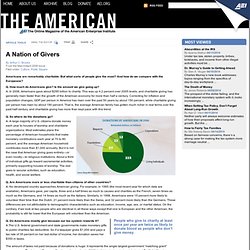 Q. How much do Americans give? Is the amount we give going up?