T.S. Elliot
T S Eliot reads his Four Quartets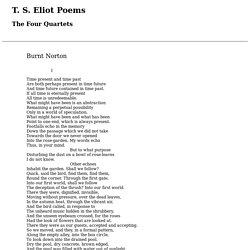 Four Quartets by T.S. Eliot
Burnt Norton Time present and time past Are both perhaps present in time future And time future contained in time past.
Ik schreef er ooit mijn allereerste stukje over. Heel bijzonder wat zo'n oeroud ritueel doet.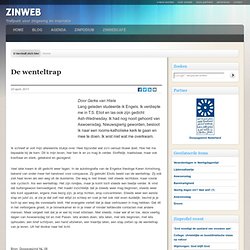 De wenteltrap | Zinweb
The Journey of the Magi door The Waste Land
T.S. Eliot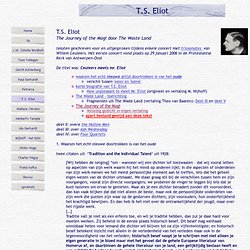 Ash Wednesday - a poem by T S Eliot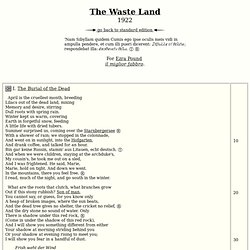 The Waste Land - T.S. Eliot
III. The Fire Sermon The river's tent is broken: the last fingers of leaf Clutch and sink into the wet bank.
T.S. Eliot - The Waste Land