Algemene sites
Inwoners Westzaan Westzaan is gelegen in Noord Holland en behoort tot de gemeente Zaanstad.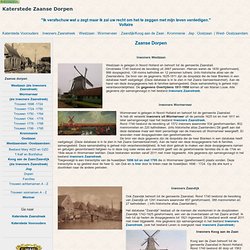 Zaanse Dorpen genealogie
hoe noem je een familierelatie?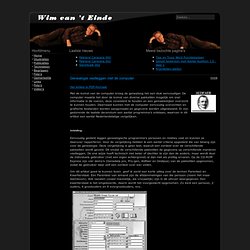 Wim van ´t Einde
Het artikel in PDF-formaat Met de komst van de computer kreeg de genealoog het een stuk eenvoudiger. De computer maakte het door de komst van diverse pakketten mogelijk om snel informatie in de voeren, deze consistent te houden en een gemakkelijker overzicht te kunnen houden.
Genlias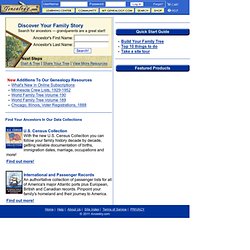 Find Your Ancestors In Our Data Collections U.S. Census Collection With the new U.S.
Aldfaer
Software page - How to make a digital family tree
3 Generaties voorouders en ouders Persoonskaart Bernard Johan van ''t Eind Nadere gegevens Broers en zusters (∞ partners): [F] Josina Elisabeth van ''t Eind ∞ [M] Jacobus Cornelis Wemes [F] Everdina Roeloffina van ''t Eind ∞ [M] Willem Vos [F] Christina Johanna van ''t Eind ∞ [M] Alexander Vos [M] Evert Jan van ''t Eind ∞ [F] Jeannette Henriette Eshuis Trouwdatum : 10-06-1919, te Zwolle, info Veel gestelde vragen (FAQ) - Wat vind ik op deze site voor persoonsinformatie?
Pondes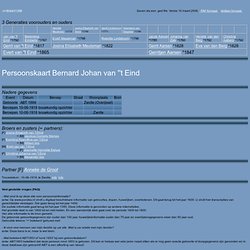 Reunion for Macintosh
LeisterPro WebStore