Student lifeskills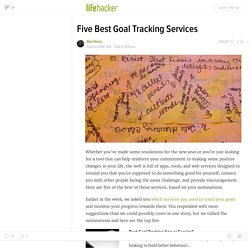 Five Best Goal Tracking Services
Whether you've made some resolutions for the new year or you're just looking for a tool that can help reinforce your commitment to making some positive changes in your life, the web is full of apps, tools, and web services designed to remind you that you're supposed to do something good for yourself, connect you with other people facing the same challenge, and provide encouragement. Here are five of the best of those services, based on your nominations. Earlier in the week, we asked you which services you used to track your goals and monitor your progress towards them.
Whether you have a bad habit you'd like to kick, or you'd like to form a good habit like walking every day or taking the stairs instead of the elevator, 21Habit is a simple webapp that operates on the idea that you need to repeat a daily activity 21 times before it becomes a habit. Although you don't have to, the truly serious can put up 21 dollars—one dollar per day—to your commitment that you'll make or break the change you want in your life.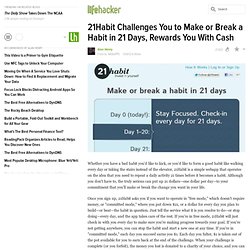 21Habit Challenges You to Make or Break a Habit in 21 Days, Rewards You With Cash
This is no way to start the morning, though it's probably the most common way: Hit snooze over and over until you're aggravated enough to get up or play mean tricks on yourself, like placing the alarm clock across the room or shredding money if you don't get up . But instead of punishment, what if you made it more pleasurable to get out of bed, even as the weather's getting colder?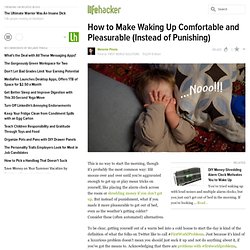 How to Make Waking Up Comfortable and Pleasurable (Instead of Punishing)
The latte factor is a money-saving strategy we've noted before , in which redirecting your money from small things (like daily lattes) to savings can make you wealthier.
The Latte Factor Calculates How Cutting a Small Expense Adds Up to Big Savings