Repair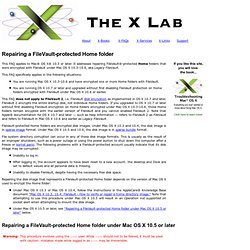 Repairing a FileVault-protected Home folder
This FAQ applies to Mac® OS X® 10.3 or later. It addresses repairing FileVault®-protected Home folders that were encrypted with FileVault under Mac OS X 10.3-10.6, aka Legacy FileVault. This FAQ specifically applies in the following situations: You are running Mac OS X 10.3-10.6 and have encrypted one or more Home folders with FileVault.
Treadmill Doctor is Your Source for Treadmill and Elliptical Parts Treadmill Doctor is a fitness equipment company specializing in parts, services and product reviews for consumers. Whether you are looking for a replacement console for your elliptical trainer or you need to find new treadmill rollers, Treadmill Doctor has a product to meet your needs. In addition, since we offer product reviews, you can be sure that the product you are getting is of the highest quality. If you need to repair your fitness equipment, Treadmill Doctor carries parts for many name-brand treadmills and elliptical trainers. Browse our wide selection of NordicTrack treadmill parts, Weslo treadmill parts, ProForm parts, NordicTrack elliptical parts, Precor elliptical parts, and more.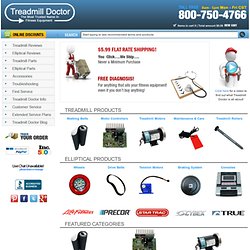 Treadmill - Elliptical Reviews, Service, & Parts : Treadmill Doctor
Fixitnow.com Kicking Appliance Butt All Over the G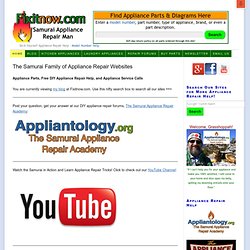 Appliance Parts, Free DIY Appliance Repair Help, and Appliance Service Calls You are currently viewing my blog at Fixitnow.com. Use this nifty search box to search all our sites ==>
PartStore.com
Easily Repair Damaged Walls Yourself With This Trick
Published 19th March 2014 By Bryce Whitty A question I am often asked by Technibble readers is what computer technician product or service should they choose for their business (or to solve a specific problem). What CRM should they choose? What remote support software should they choose?