Food Blogs
The Domestic Mama & The Village Cook « life is about having good food,good fun, and a good laughThe Domestic Mama & The Village Cook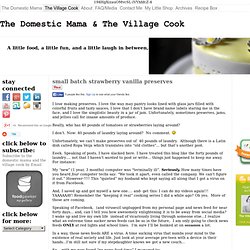 We just got into November, and now it's the home stretch. Are you like me and wondering… what on earth happened. Something must happen to days as you get older. They are no longer a full 24 hours as you age.
Long hours at work over the last month have kept me out of the kitchen and away from my rewarding exercise schedule. Whilst the contents of my Mariquita mystery farm box have been idly languishing in the fridge my mealtimes have, sadly, descended to a sorry catalog of unhealthy options I am almost afraid to admit to. Nature's Valley Oat & Honey bars from the vending machine and sandwiches with butter, salt and vinegar crisps and Marmite have been the highlights of my dietary calendar for the past few weeks.
Becks & Posh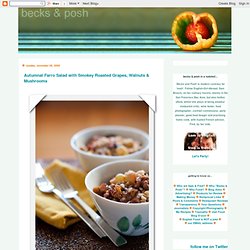 Aggies Kitchen
Spinach and Feta Quinoa Bites December 10, 2013 Can we talk about all the goodness happening in these little bites? Yep, I recently discovered the amazingness of quinoa bites and I have to warn you…I've become a bit obsessed.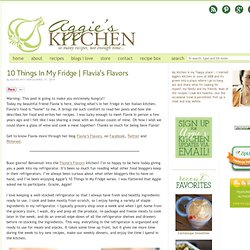 5 second rule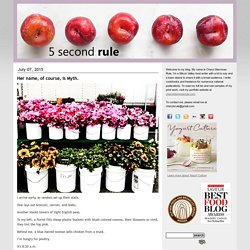 Day five of my guest teaching stint at Rancho La Puerta changed everything. I'll tell you about days one through four at some point, probably, but chronology is over-rated and sometimes it's best to fast-forward. This time, we'll start in the middle. Let me show you another way, said Barbara from San Diego, a new friend, a lovely soul. And boom, just like that, the phrase drilled down deep. Etched in my bones, danced on my tongue, tickled my skin like butterfly wings.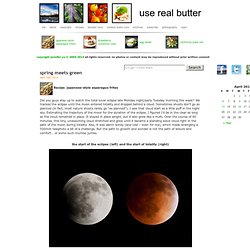 use real butter
Recipe: chinese stir-fried tofu In my last post, I talked a little about how we have windstorms on steroids in Nederland. We typically don't worry until the National Weather Service starts predicting gusts over 70 mph.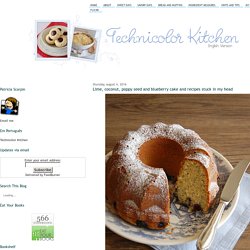 Jamie's Money Saving Meals hasn't been aired here in Brazil yet but luckily for me there are some episodes available on You Tube – I have watched six of them (not sure if there are more) and really liked the concept: the food looks delicious and not at all hard to prepare, and when I saw him making meatloaf with tomato sauce and spaghetti I knew exactly what would be the next Sunday lunch at my house. :) I found the recipe online and tweaked it a bit to make it more what my husband and I like – we're not huge pork eaters, though we wouldn't want to live in a world without bacon. :) The meatloaf goes really well with the pasta and leftovers (if there are any) are delicious in sandwich form (I like mine with a spoonful of Dijon mustard). Beef meatloaf with spaghetti sauce slightly adapted from here
Technicolor Kitchen - English version
Almost every New Years Eve, we eat Lobster and on new years day, there is usually a few leftovers including a little bit of Lobster. Whilst this dish uses Lobster tail, you can use any Lobster meat that is leftover or alternatively you could buy it especially for this dish. A cheaper way to make this would be to buy the body only and use the meat from the legs although this would require a lot of patient 'picking'.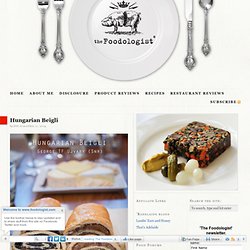 The Foodologist — A man and his food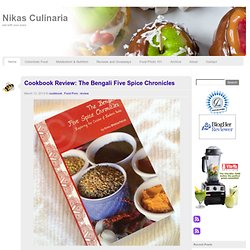 Nikas Culinaria - eat with your eyes
When I was given an opportunity to review this delightful cookbook "The Bengali Five Spice Chronicles" by Rinku Bhattacharya I happily accepted. I simply adore all types of Indian food. It is all a wonderland of new and old favorite flavors. My introduction to Indian food was through Bengali home cooking – my boyfriend in graduate school was from Bangladesh, via Hyderabad.
Slow Cooker Chicken Parmigiana Meatloaf Here's a unique recipe for you to make in your slow cooker: Chicken Parmigiana Meatloaf I really loved the idea behind this recipe – cooking a meatloaf (in a loaf… Read More »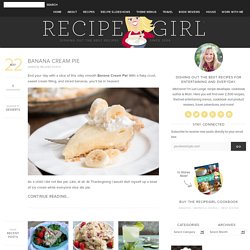 RecipeGirl.com
Steamy Kitchen Recipes and Food Blog
Maybe some day soon I'll write an ode to my backyard pizza oven. It's a very intense love affair, you know. But in the meantime, here's the first pizza of 2014: bacon, brussels sprouts, and an egg cracked on top. I can't think of a better way to start this year off. Follow me on instagram: mattarmendariz
Matt Bites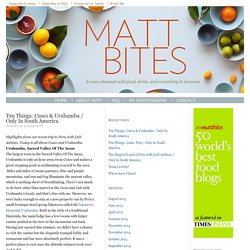 Potatoes, butter, salt and pepper — that's all it apparently takes to get me very excited about a side dish! I was inspired to make today's Grilled Potatoes Anna on the panini press after tasting the Pommes Anna (the Frenchier name for it) at Brooklyn Girl, a popular new(ish) restaurant in the Mission Hills neighborhood of San Diego. My husband, Mike, and I were there to preview their prix fixe menu lineup for San Diego Restaurant Week, which runs next week (Jan 19-24, 2014). Read on to see the highlights from our terrific dinner at Brooklyn Girl, and my recipe for a simply delicious side dish on your panini press, Grilled Potatoes Anna!
Panini Happy®: Panini Recipes, Tips and Tales from the Grill
A lot of us are coming to appreciate the artistry of talented livestock farmers and ranchers. Long part of the mythology of the American West and representative of quiet masculinity, the cowboy is by and large to be admired and emulated where possible. Anyone who knows me knows I have discovered there is a sub-section of meat producers - some cowboys, some not - who are truly artisans of their craft.
Discover the World of Artisan Beef
101 Cookbooks - Healthy Recipe Journal
I thought I'd show you how I took a favorite component of a recent recipe, made a minor tweak, and turned it into something completely different. Do you remember the herb-packed coconut milk from this green curry porridge? Well, it's good.
Bake Me More
Bake or Break | Adventures of an amateur baker
Baking Bites
Blue Kitchen — Good food. Great stories. I swear.
Oven-braised Chicken Thighs with Brussels Sprouts and Potatoes is a hearty, one-pan meal—perfect for a winter night. Dried minced orange peel adds a bright citrusy note. Recipe below. I recently remembered a children's book that was already ancient when I was a child. The 500 Hats of Bartholomew Cubbins, written and illustrated by Dr.
livefire
Coconut & Lime
Culinary in the Desert
Dine & Dish Family friendly recipes & menu planning ideas
Ezra Pound Cake | The kitchen confessional of Rebecca Crump.
Homesick Texan
Lottie + Doof
The Porkchop Express
Mexico: Food, Drinks & More!! - …taste the real Mexican Food
Noshtalgia
Food, Recipes, and Photography — Pinch My Salt
The Pioneer Woman | Ree Drummond
Retro-Food.com | A Love Song with Vintage Recipes
Michael Ruhlman - Translating the Chef's Craft for Every Kitchen kitchen
smitten kitchen
A Year of Slow Cooking