UzerXperience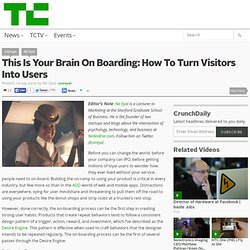 Editor's Note: Nir Eyal is a Lecturer in Marketing at the Stanford Graduate School of Business.
This Is Your Brain On Boarding: How To Turn Visitors Into Users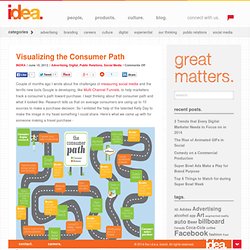 Visualizing the Consumer Path
Indra // June 15, 2012 // Advertising, Digital, Public Relations, Social Media // Comments Off
What do you think of when you hear the term "UX?"
UX: Beyond a Beautiful UI | Technori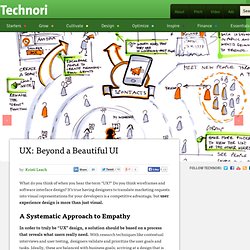 4 Tips For Getting More Site Conversions
Getting people to your Web site is one thing. Getting them to do something while they're there is another. And then, of course, getting them to do what you want them to do is another beast entirely.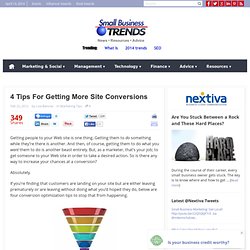 The Bing statement about mobile SEO last month, which followed Google's announcement about the new smartphone crawler in December, has sparked some discussion, and given mobile SEO some time in the spotlight. The debate has been interesting, but all of it seems to focus a bit too much on the wrong question.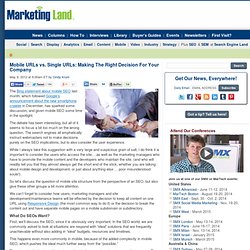 Mobile URLs vs. Single URLs: Making The Right Decision For Your Company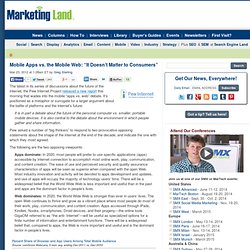 Mobile Apps vs. the Mobile Web: "It Doesn't Matter to Consumers"
The latest in its series of discussions about the future of the internet, the Pew Internet Project released a new report this morning that wades into the mobile "apps vs. web" debate. It's positioned as a metaphor or surrogate for a larger argument about the battle of platforms and the internet's future:
Eye tracking studies have revealed valuable information about how people read and interact with websites. One study, Eyetrack III, published a summary of their eye tracking results for news sites. While this is just one eye tracking study focused on a particular type of site, I think there are instructive nuggets here for any informational website. In no particular order, here are 12 results I found particularly interesting.