UK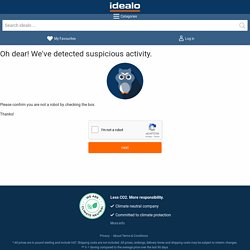 Shop Online with Idealo Price Comparison and Voucher Codes in the UK
<div class="subheading mt-12">The most popular products on our price comparison</div> Product reviews by idealo users Anne Donkin reviewed the Sandstrom SDABXCR13 (Radios) on 15/04/2014 SANDSTROM SDABXCR13 DAB Clock Radio.
Silly Socks 3 for £10. To redeem use discount code 3SILLYSOCKS New In Products Editor's Pick Offers
Gadgets If you are looking for the latest technology gadgets, timely delivery and dedicated Customer Service support on email or at the end of a phone then you are at the right place! We not only talk about the latest technology to hit the market but always strive to be first to bring it to market so you can get your hands on it.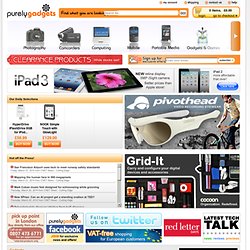 PurelyGadgets: Buy Cameras, Camcorders, Music and Video players and Cool unique Gadgets and gifts here!
UK Offers, Discount Codes 2010, Voucher Codes, Special Offers & Cheap Hot Deals & SALES