Reviews & news
photo-i – digital photography
Video for photographic reviews
Digital Camera Reviews - Best Digital Camera Ratings and Camera Reviews
Reviews
Digital Camera Reviews, Ratings of Digital Cameras & Comparisons of Popular DSLR Cameras - DigitalCamerainfo.com
PhotographyBLOG | Photography in Focus
Photography Farm | Photography News, Galleries, Phorography Tips, TV Videos | PhotographyNews and Information Directory and Television Network
Digital camera help for beginners and beyond
Digital Cameras - Product Reviews, Buying Guides, and Consumer Advice
Digital Camcorder Reviews | Camcorders Reviews | Digital Camcorder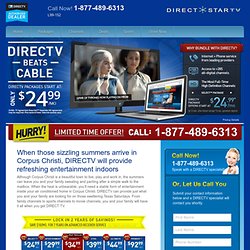 Although Corpus Christi is a beautiful town to live, play and work in, the summers can leave you and your family sweating and panting after a simple walk to the mailbox. When the heat is unbearable, you'll need a stable form of entertainment inside your air conditioned home in Corpus Christi. DIRECTV can provide just what you and your family are looking for on those sweltering Texas Saturdays.
Translate
Equipment Used and Test Parameters This comparison involves the following five converter lenses: Canon TL-55 1.4X, Olympus TCON-14B 1.45X, Minolta ACT-100 1.5X, Sony VCL HGD1758 1.7X and Olympus TCON-17 1.7X. Details of these lenses can be found here. To yield the best results, the camera is in the aperture-priority mode with a mid-range aperture F5.6 and ISO 50. Other image processing settings are: white balance: Auto, Color Effect: Off, Picture Adjustment: Contrast/low, Sharpness/Low, and Saturation/Std. The camera was on a very sturdy tripod to minimize camera shake.
Tele Converter Comparisons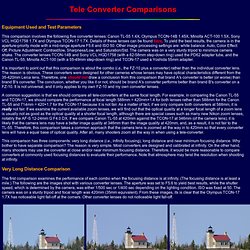 Digital Camera Buyer
Steves Digicams - Digital Camera Reviews, Camera News, and Photography Information
Steve'sDigicams recent reviews Sony α7 and α... Apple iPhone 5C Nikon D3300 HD-... Nikon Coolpix L...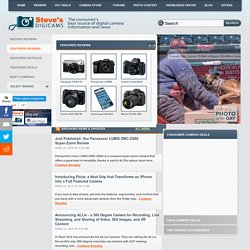 Image-Acquire.com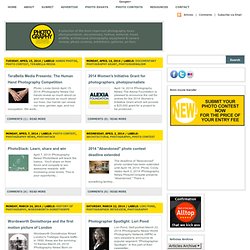 Photography News
Monday, April 7, 2014 / Labels: photo contest, Photography News, PhotoStack PhotoStack: Learn, share and win April 7, 2014 /Photography News/ PhotoStack will teach the basics. You'll share on their forum and compete to win awesome rewards with increasing prize levels. This is your opportunity...
Thursday, April 10, 2014 Sony Cyber-shot DSC-HX400V Review Mark Goldstein The Sony Cyber-shot DSC-HX400V is a new premium super-zoom compact camera.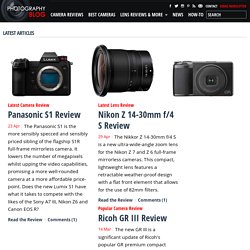 Home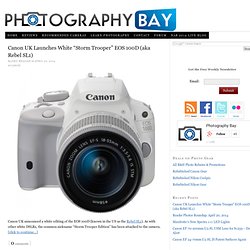 Photography Bay | Digital Camera Reviews, News and Resources
Canon UK announced a white editing of the EOS 100D (known in the US as the Rebel SL1). As with other white DSLRs, the common nickname "Storm Trooper Edition" has been attached to the camera. [click to continue…] It's time for our weekly break from the gear for a few minutes so we can enjoy another round of reader photos from the Photography Bay Flickr Group. Check out the rest of the photos below.
Fifteen years ago I created the Digital Camera Resource Page with the goal of helping regular people find the right camera for their needs. The site started off slow, but soon the camera market picked up, and things took off. At the peak of the digital camera revolution, three million people per month were visiting the DCRP. Later in the decade, things started to slow down dramatically.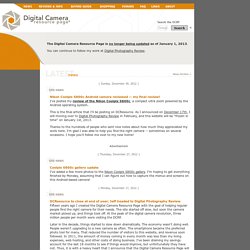 Unbiased Digital Camera Reviews and News
We have updated our cookie policy to reflect changes in the law on cookies and tracking technologies used on websites. To show you this page, we placed cookies on your computer. If you continue on this website, we will use further cookies to maximise your experience and help us to understand how we can improve it. Cookies are text files containing small amounts of data which are downloaded to your computer, or other device, when you visit a website. Cookies are useful because they allow us to recognise your computer, and improve your experience on our websites. Some cookies are also necessary for the technical operation of our websites.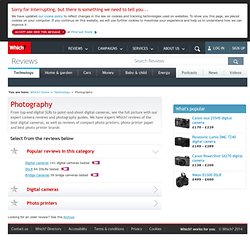 Photography - Which? Technology
The best recent super zooms
Home | The FinePix X100 Professional Photographer's compact digital camera from Fujifilm
Digital camera reviews, photography techniques, photography gallery and photography forums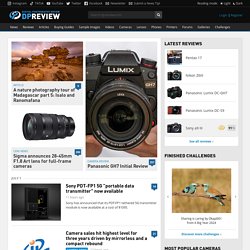 Digital Cameras: Digital Photography Review, News, Reviews, Forums, FAQ
Ricoh has launched the Pentax 645Z, a medium-format camera with a 51.4 megapixel CMOS sensor. Boasting an articulated 3.2-inch LCD, top ISO of 204,800, 3 fps continuous shooting, and 1080/60i video, the 645Z is cold-resistant, dustproof and weather-resistant with 76 weather-seals. It's also compatible with the Pentax FluCard, offering wireless remote control and image sharing from the camera to a smartphone, tablet or computer.
What Digital Camera, digital camera reviews and photography tips | What Digital Camera