Review
Arts - Music - The New York Times
Arcade Fire en concert à Paris le 5 juillet
Chers arcadiens, il va falloir être très rapide. La nouvelle étant tombée aujourd'hui, on imagine les hordes de fans attendre impatiemment devant les points de vente pour faire partie des rares personnes qui auront l'occasion de découvrir The Suburbs (sortie prévue en août) au concert d'Arcade Fire le 5 juillet au Casino de Paris. Les précieux tickets seront mis en vente ce vendredi 4 juin dans un petit nombre de masins Fnac, à savoir : Fnac Forum, Fnac Saint Lazare, Fnac Montparnasse, Fnac Italie 2 et Fnac Etoile. Il seront nominatifs et limités à deux par personne. Toutes les infos sont disponibles sur le site de Radical Production, ici. [attachment id=298]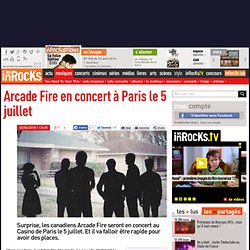 Burial está de regresso às edições de originais. Só isto já preconiza uma melhor quadra natalícia para todos os seus admiradores, onde nós estamos incluídos. E após audição do 'extended play' "Rival Dealer", é impossível ficar indiferente à mudança de rumo daquele que é um dos mais misteriosos, assim como um dos mais dotados produtores dos nossos dias. "Rival Dealer" irá dividir opiniões mas é, mais uma vez, de audição obrigatória.
musicómetro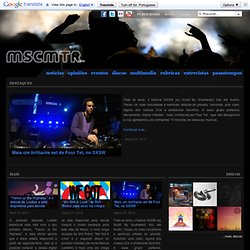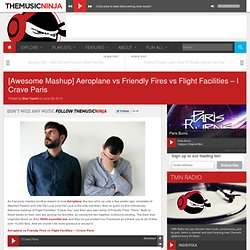 [Awesome Mashup] Aeroplane vs Friendly Fires vs Flight Facilitie
As if anyone needed another reason to love Aeroplane, the duo who, up until a few weeks ago, consisted of Stephen Fasano and Vito De Luca (now De Luca is the sole member), they've given us this ridiculously delicious mashup of Flight Facilities' "Crave You" and their very own remix of Friendly Fires' "Paris". Both of these tracks on their own are among my favorites, so mixing the two together is beyond exciting. The track was originally found on their 500th essential mix and they've just posted it on Facebook as a thank you to all of their over 10,000 fans. And we couldn't be more gracious to accept it.