Glimps of Japan
Culture Japan - Your portal to Japan
Playviz - Playviz
即席ラーメンは即席ラーメン
9 min ago | Tablehopper New Chefs and Changes at Izakaya Roku, Jolt 'n Bolt Hoodline reports that ~IZAKAYA ROKU~ has a new chef. Well, actually, two new chefs: it turns out that owner Jay Hamada made friends with a pair of brothers from his hometown in Miyazaki, Japan, and now the pair is running the kitchen. Trending on the Topix Network 4 hrs ago | Reuters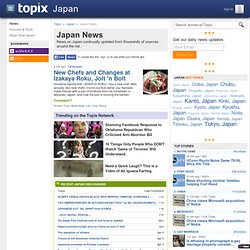 Japan News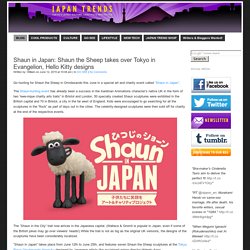 JAPAN TRENDS – Marketing and Tech from Tokyo | Marketing, Lifestyle, Fashion, Gadgets and Product Innovations
Miss International Ikumi Yoshimatsu launches online petition against entertainment industry stalking Written by: William on January 16, 2014 at 5:49 pm | In CULTURE, LIFESTYLE | No Comments Miss International, Ikumi Yoshimatsu, who famously came forward recently about the remarkable stalking she suffered at the hands of Japan's entertainment world movers and shakers, has now gone one step further. Not content with just exposing the bullying tactics of the Japanese entertainment industry, treating women as fodder to be churned through the assembly belt of the geinoukai, she has now launched a petition to take her cause onto the political platform. Stalker Zero is her online petition and you can sign it now.
Shopping in Tokyo
CJ Night Tokyo Spring 2012Photos from Culture Japan Night Tokyo Spring 2012 held at the Good Smile cafe in Akihabara. A load of f... AX 2012Thank you for a most awesome Anime Expo 2012!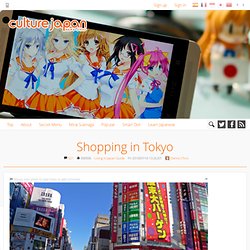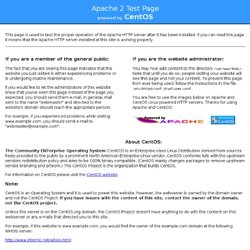 dicokick - ジェニー キーリング PASTOM
About CentOS: The Community ENTerprise Operating System (CentOS) is an Enterprise-class Linux Distribution derived from sources freely provided to the public by a prominent North American Enterprise Linux vendor. CentOS conforms fully with the upstream vendors redistribution policy and aims to be 100% binary compatible. (CentOS mainly changes packages to remove upstream vendor branding and artwork.) The CentOS Project is the organization that builds CentOS. For information on CentOS please visit the CentOS website .
mukyaa~ · enjoy figures!
Kiyose station
After Work Relax Time
Les Halles shopping district take computer classes , Tsurumi -cho , Tsurumi-ku , Yokohama Tsukuno school computer class computer stores in your city take computer classes Tsurumi Tsurumi Tsurumi Kyuriosuteshon
J-List -- You've got a friend in Japan!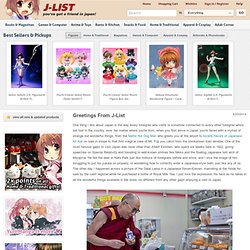 Greetings From J-List One of my favorite aspects of living in Japan is that it's a really honest country. There are many examples of this, like the American friend of mine who managed to lose his wallet three times in three different parts of the country, and all three times it was returned to him with the cash still inside. While I was in Tokyo earlier this week I went drinking with a friend from Italy in a bar. At closing time a member of the bar staff was counting the day's earnings a few feet from us, laying out the bills on the counter as she went. She needed something from the other side of the room so she walked over to get it, leaving the equivalent of perhaps US$1,000 in cash on the counter near us.
Kanmuri's Profile Page
kly = weihao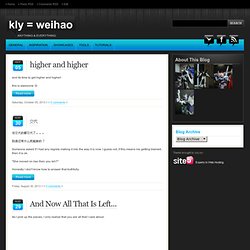 At times, it really hurts badly. I've never experienced anything like this before and I didn't know that it can really hurt this bad. We were saying that we are gonna tell each other everything.
Life in Tokyo Eat Tokyo Entertainment Tokyo Culture Shopping Fashion Events Networking Lodging Information Travel Nature Sheikh Mohammed bin Rashid, the vice-president of the UAE and ruler of Dubai,... A compensation plan for farmers and fishermen who suffered losses because of r... Osamu Maruoka, one of the key figures of the extreme left militants of the Jap... A survey published by the Nikkei newspaper Monday has shown that 70 percent of... Tokyo's public office workers will start to come earlier at work, as part of a...
Tokyo.Japan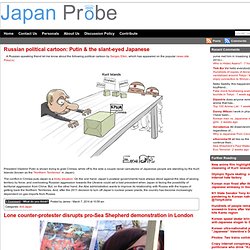 Russian political cartoon: Putin & the slant-eyed Japanese A Russian-speaking friend let me know about the following political cartoon by Sergey Elkin, which has appeared on the popular news site Polut.ru: President Vladimir Putin is shown trying to grab Crimea, while off to the side a couple racial caricatures of Japanese people are standing by the Kuril Islands (known as the "Northern Territories" in Japan). The conflict in Crimea puts Japan is a tricky situation.
Japan Probe