Fashion
London Fashion Week: The world's leading Fashion Carnival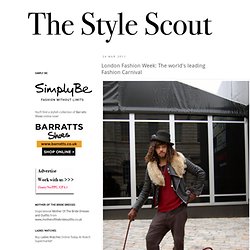 Street style and street fashion in London: The Style Scout is London's longest running Street Fashion blog, documenting London Street Fashion across the city. We are out there shooting London Fashion from Brick Lane to Portobello & Notting Hill; from Carnaby Street to Oxford Street. From London Fashion Week to Graduate Fashion Week.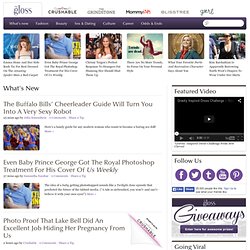 This Real Housewife wore a dress so bad Jennifer Lopez sent it back. Hopefully more celebrities will start sending these dresses back soon. More We can't stay mad at Kim Kardashian when she is posting pictures of North West snuggling with her cousin and BFF, Penelope. More The developers of the "true love tester" bra say only true love can remove it from a woman's body, so you might be stuck in it for a while.
Thrift ScoreWhile I am constantly touting the benefits of practicing a range of Slow Fashion activities: conscious consumption, artisanal quality, capsule wardrobes, mending and more… perhaps the most fun method is thrifting! There is no better way to spend an weekend afternoon, than perhaps thrift… View Work: The Year of Slow Fashion: Q&A with Rachel BethkeMaking the commitment to the Slow Movement can mean a huge change for some. It involves taking a sober look at your consumption habits and core values. It is not always easy to break bad shopping habits such as: grabbing convenience food when in a rush or stopping by the mall with friends for some… View Work: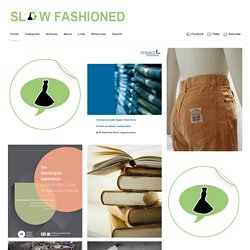 Slow Fashioned
in Fashion That's a wrap on the fourth London Collections: Men and Burberry closed it in style with their painterly AW14 collection. Topman sent soggy models down a sodden catwalk to present its Autumn/Winter '14 collection.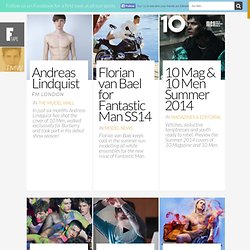 Fashion and Design News and Trends
StyleFrizz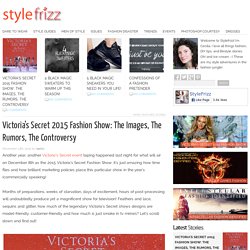 January 16th, 2014 by kpriss Although more relaxed than other Red Carpets we've seen, the 2014 Critics Choice Awards has seen some gorgeous ladies and equally fabulous clothes tonight! Something must be clouding my fashion judgement as, again, I'm picking pretty much the same best dressed at the Critics Choice Awards: Sandra Bullock in Lanvin purple ruffled dress I have the strongest conviction that Gravity works wonders for Sandy for not only she filled my fashion heart with sartorial joy at the Golden Globes a couple of days ago, but she's really making my Critics Choice Awards evening with her fabulous Lanvin dress!