Artist
Around and Around
STEVEMCGHEEdotCOM
Hello Flynn
Dear Friends, I'm excited to announce that Dima Elissa, CEO of ProofX in Chicago will be presenting the world premiere of the 3D print-out of my WASTED LANDS villainous character THE HOLLOW MAN at MacWorld tomorrow as part of her presentation at 11:40 a.m. titled "3D Printing and Rapid Prototyping: For Macs and Medicine." I was very fortunate to work with fellow artist Dave Taylor of Imagination Rendered in Valparaiso, Florida, who did the 3D sculpting of my HOLLOW MAN character, based on my concept art.
Dave Dorman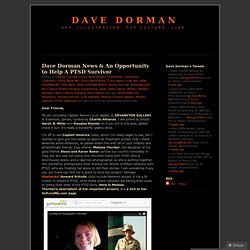 Tavis Coburn Portfolio
Alex Varanese on the Behance Network
Adobe Photoshop Cook on the Behance Network
f claire baxter | creative director . senior designer . brand ma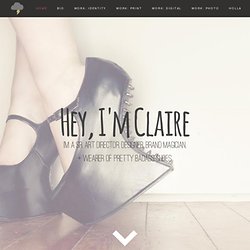 You probably want to look at my work. That's cool, but sit tight; let's break the ice a little. I'm a seasoned and award-winning agency creative — a passionate leader with a proven track record for translating complex ideas into slick, successful campaigns.
ptpie illustrations