Recycled-furniture
My Useful Ideas.com | Useful Ideas for Everyday Living & Beyond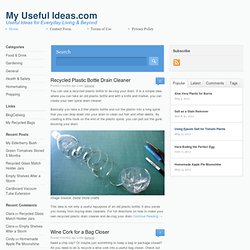 As we live in the woods, we have many rodents such as mice and rats in the area. Recently we have had rats in the engine compartment of our vehicles. They have been leaving droppings and pulling the insulation from the hood of our pickup. They use the insulation and other materials to build nests inside the engine area.
Magazine Wristlet - PURSES, BAGS, WALLETS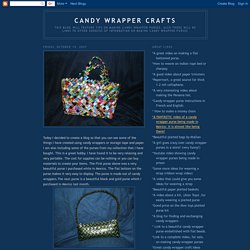 Candy Wrapper Crafts
Today I decided to create a blog so that you can see some of the things I have created using candy wrappers or storage tape and paper. I am also including some of the purses from my collection that I have bought. This is a great hobby.
<div id="javascript-nag" class="notice"><p> Take full advantage of our site features by enabling JavaScript. <a href="http://www.etsy.com/ca/help/article/372">Learn more</a>. </p></div> Help Etsy
Table Leg Butterfly Zebra Wings by LucyDesignsonline on Etsy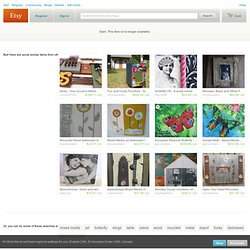 A Thing for Roses
Thought it was about time I jumped back on here. Been so busy enjoying summer. I have lots to share, but here are the highlights. At the end of June, my son went on a school history trip to Europe.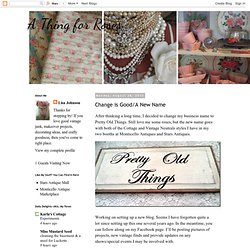 Read It and Weep - 16 Repurposed and Recycled Books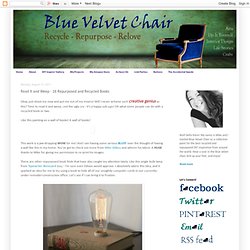 Okay, just shoot me now and put me out of my misery! Will I never achieve such creative genius as this? Time to read it and weep...not the ugly cry - it's a happy sob (sigh)! Oh what some people can do with a recycled book or two.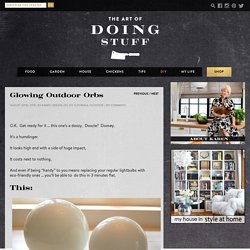 O.K. Get ready for it … this one's a doozy. Doozie? Doosey.
I'm looking at the picture, and I'm thinking to myself, "What's that ?!" The site is in french, but I knew the table was recycled and repurposed...but from what? Ready for this?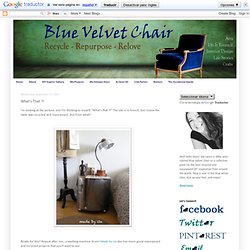 What's That ?!