Recycled-furniture
My Useful Ideas.com | Useful Ideas for Everyday Living & Beyond. I was inspired by this DYI post about how to make homemade apple cider vinegar hair conditioner.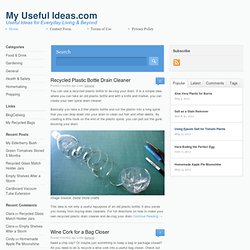 Here is my recipe for homemade hair conditioner. Supplies Needed: 1 cup Apple Cider vinegar 2 cups water (filtered) Empty container to hold conditioner mix Lemon essential oil – 10 drops (optional) Pour the apple cider vinegar and water into the empty container.
Recylced-jars
A bowl full of lemons. Magazine Wristlet. Candy Wrapper Crafts. Table Leg Butterfly Zebra Wings by LucyDesignsonline. <div id="javascript-nag" class="notice"><p> Take full advantage of our site features by enabling JavaScript.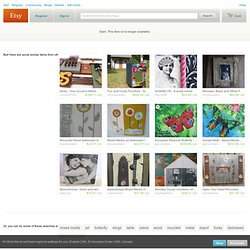 <a href=" more</a>. </p></div> Help Etsy. A Thing for Roses. Read It and Weep - 16 Repurposed and Recycled Books. Okay, just shoot me now and put me out of my misery!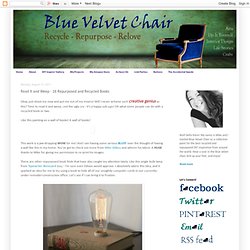 Will I never achieve such creative genius as this? Time to read it and weep...not the ugly cry - it's a happy sob (sigh)! Oh what some people can do with a recycled book or two. Glowing Outdoor Orbs. O.K.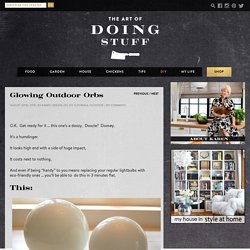 Get ready for it … this one's a doozy. Doozie? Doosey. What's That ?! I'm looking at the picture, and I'm thinking to myself, "What's that ?!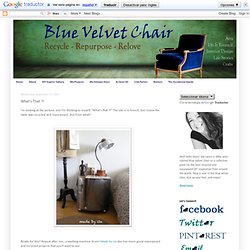 " The site is in french, but I knew the table was recycled and repurposed...but from what? Ready for this?
---