MON 28/03/11
Popeye the Sailor Man - Insect to Injury
benmilne11's Channel
Pressing choc vinyl?
Cadbury Freddo Chocolate Ad(Australia, 2006)
Happy Mondays - Kinky Afro
Brian Eno - Backwater
Animal Collective-We Tigers
Animal Collective - Peace Bone (live Malta Festival)
Animal Collective - Reverend Green
Animal Collective - Taste - A Take Away Show
Animal Collective "Taste Pl " Live at Midi Festival french riviera 2007
POPEYE SPINACH
Timber Timbre 'Black Water' by fulltimehobby on SoundCloud
Friday Night Dinner - Friday Night Dinner: The Dress
Gummi Bako does Found song
Forkcast: Panda Bear: "The Preakness"
Panda Bear: "The Preakness": Panda Bear: The Preakness Animal Collective have teamed up with the apparel company Keep to design their own line of sneakers , which ship tomorrow to those who have pre-ordered them. Sales of the shoes benefit the Socorro Island Conservation Fund , an organization that works to preserve the the Revillagigedo Archipelago off California's coast. Each pair of pre-ordered shoes comes with a cassette tape (pictured above) that features one previously unreleased song from each of Animal Collective's four members.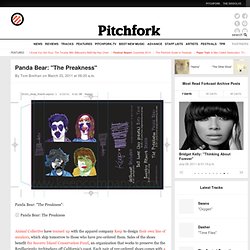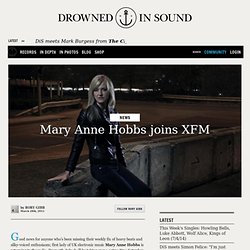 Good news for anyone who's been missing their weekly fix of heavy beats and silky-voiced enthusiasm; first lady of UK electronic music Mary Anne Hobbs is returning to the radio. From 9th July she'll be taking over a prime time Saturday evening slot on XFM, which promises the same focus on cutting edge music that marked out her Radio 1 show as the station's best until her departure last year. In her own words:
Mary Anne Hobbs joins XFM
disco naïveté, Is David Bowie Dying?, of the collaborative 12" by...