Moodle-kurs
Neuer Zugang
Was ist Moodle? Ganz einfach erklärt mit Legobausteinen Mehrwert von Moodle Copyright Wenn Unterrichtsmaterial und Bilder in Lernplattformen verwendet werden, muss man die Copyrightbestimmungen beachten (Ausnahme: wenn das Material zugangsgeschützt nur einer bestimmen Menge an Schülern zur Verfügung steht) Mehr darüber können Sie bei den Videos und der Anleitung erfahren. Google Bilder sind nicht lizenzfrei
Online Lernen mit Moodle - Los geht's!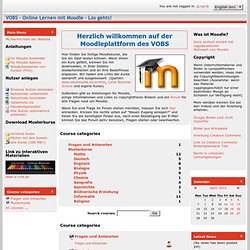 Course: Dejonghe - Students Rock as Writing Teachers
E-Learning: Download der Moodle-Kurse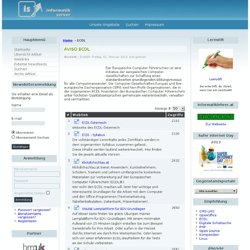 Bereich: ; Erstellt: Donnerstag, 28. März 2013; mal gelesen Der Europäische Computer Führerschein ist eine Initiative der europäischen Computer-Gesellschaften zur Schaffung eines standardisierten grundlegenden Bildungsniveaus für alle Computeranwender. Die Computer-Gesellschaften Europas und ihre europäische Dachorganisation CEPIS sind Non-Profit-Organisationen, die in der sogenannten ECDL Foundation den Europäischen Computer Führerschein unter höchsten Qualitätsansprüchen gemeinsam weiterentwickeln, verwalten und vermarkten.
Aviso ECDL
Beispiele
Sample Moodle courses for k-12?
Hello, If any K-12 teachers would like to use moodle but are just getting into it, I will host your class for free and help you with materials.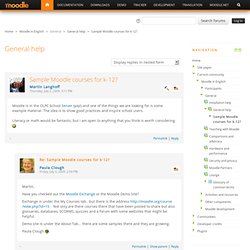 Exchange: Websites That Have Courses to Exchange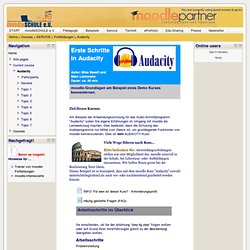 Kurs: AUDACITY
In diesem Abschnitt wollen wir Sie mit den wichtigsten Grundfunktionen von Audacity vertraut machen. Folgende Inhalte sollen jetzt vorgestellt werden. Alle Beispiele beziehen sich auf unser Eingangsbeispiel - " Die Sprechpuppe ".
Moodle-Demonstrationskurse auf dem Landesbildungsserver Baden-Württemberg: Kursbereiche
Course: Web 2.0 - An online course for teachers
Kurs: Materialbereitstellung mit Moodle
E-Learning: Downloads von unseren Moodles
Kurs: Introduction to Moodle Programming
Course: International Writing Exchange - IWE Round 58
Course: International Writing Exchange - IWE Round 57
Language School - Learn a Foreign Language Online for Free
Kurs: Moodle-Beispiele - Musik/Kunst
E-Learning: Download unserer moodles
Learnflakes
Course: Game Maker Online Club
Kurs: MoodleMythen (Materialien zur Keynote an der Moodlemoot 08, PH Heidelberg)
Digitale-Schule-Bayern Moodle
Kurs: Kompetenzkultur fördern
Kurs: Elemente lösungsorientierter Online-Didaktik/Moodlemoot 2009, UNI Bamberg
Hi! For full access to courses you'll need to take a minute to create a new account for yourself on this web site. Each of the individual courses may also have a one-time "enrolment key", which you won't need until later. Here are the steps: Fill out the New Account form with your details.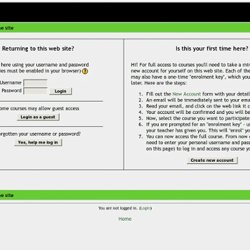 Lernplattform: MOODLE: Login