Animation
Animoto
Animoto is a cloud-based video creation service that produces video from photos, video clips, and music into video slideshows.[1] Animoto is based in New York City with an office in San Francisco.[2] Company History[edit] Animoto was founded in 2006 by Jason Hsiao, Brad Jefferson, Steve Clifton and Tom Clifton because of the poor video quality found on the internet.[3] Animoto's patented Cinematic Artificial Intelligence technology allows users to turn photos, video clips and music into video slideshows.[4] Animoto's founders include former producers of ABC, MTV, VH1, Comedy Central and the Documentary Group.[5]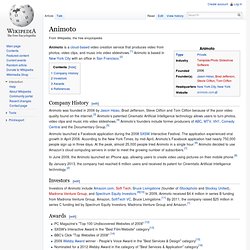 Animoto - Kostenlose Videos fuer Websites und Blogs
Slide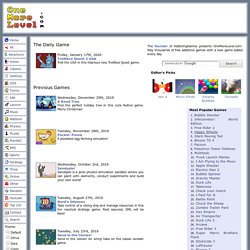 Friday, January 17th, 2014 Valthirian Arc 2 Adventure and magic await you in the Valthirian Kingdom... onward! Have a great weekend!