Pictures
These are very beautiful drawings! Although I am sad to see Belle looking so unlike herself. On a different note: I'd love to know what the reference was for the period costuming for each Princess. Given what I know about the stories, a lot of these seem a little inaccurate time period wise (I have no idea about the costumes other than that they look gorgeous):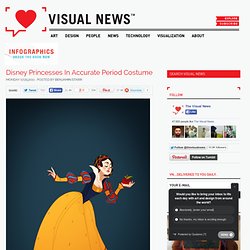 Disney Princesses In Accurate Period Costume
Rare and Precious Moments of Animal Life
Illustrator and character designer Michal Dziekan was born and raised in small town in south-western Poland. He moved to city Wroclaw where he attended Architecture on University of Technology. After three years he left school and moved to Warsaw to work in post production studio Platige Image as a concept artist and matte painter. He stayed in Platige Image from 2007 to 2011, where working on animated commercials and films he got opportunity to gain experience in such fields as vfx compositing, motion graphics animation, animation direction and directing.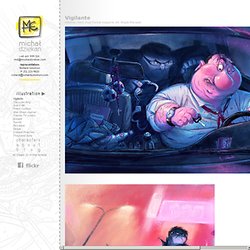 Michał Dziekan
- StumbleUpon
Tiny Media Empire
- StumbleUpon
- StumbleUpon
Day and Night in New York City Captured in Single Images [8 Pictures] - 9 Wows
www.jublin.com/pokemonline.jpg
apr 24, 2011 jonathan hobin: in the playroom 'in the playroom' by jonathan hobin (above) 'the twins' image © jonathan hobin 'in the playroom' by canadian photographer and art director jonathan hobin is a series of images that depict children reenacting major current events and headlines of our time. including major news items such as 9/11, hurricane katrina, the north korean missiles, and the jonbenét ramsey trials, the collection juxtaposes the often devastating themes with the high-spirited setting of a kid's playroom. utilizing relevant props – dolls, plastic toys, stuffed animals – with bright and playful backdrops, the images are eerily innocent and unsettling in their motif. at once bold and uncomfortable, the series delineates the question of how far our current cultural climate alters and infiltrates our society.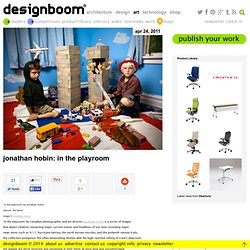 jonathan hobin: in the playroom
- StumbleUpon
- StumbleUpon
- StumbleUpon
55 incredible examples of photo manipulation - StumbleUpon
- StumbleUpon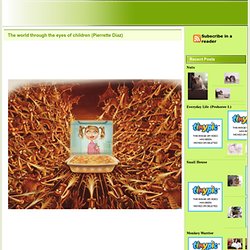 StumbleUpon
Traders ready to changehange your trading. Develop a daily stock trading plan for action on the goal that will help your trading effortsMarket trading swingsWhen a trader undergoes an emotionally harrowing loss, many of the factors associated with that stock trade become associated with the emotional painThe market you are about to tradeYou should know which investment reports affect markets you trade and by how much, and you should know when they are coming outResearch market.
Gandhi Bookstores: Alice | Ads of the World™
- StumbleUpon
- StumbleUpon
0b09f_Ytb9b-500x202.png (500×202)
It's a familiar tale you hear all the time. What starts out as an accident turns into something amazing. So it was for Kevin Day, a graphic designer who's created a beautiful and moving story about one dead tree. For over five years now, Day has been photographing the same tree on different days, through different seasons and in different lighting conditions. His most popular shot was taken one very early morning on August 18, 2005. He reminisces, it was "when the sun rose directly behind the tree from my best viewpoint and the early morning mist lingered and the dissipated at just the right moment, I couldn't take shots quick enough, the light was changing by the second and I could feel myself actually getting emotional and excited by taking photos of a dead tree!"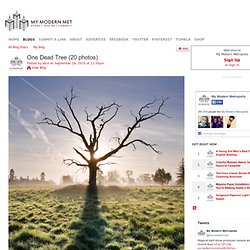 One Dead Tree (20 photos) - My Modern Metropolis - StumbleUpon
Amazingly Creative Drawing Vs Photography | Weird Pictures, Wonderful Things - StumbleUpon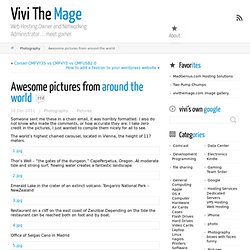 Someone sent me these in a chain email, it was horribly formatted. I also do not know who made the comments, or how accurate they are. I take zero credit in the pictures, I just wanted to compile them nicely for all to see. The world's highest chained carousel, located in Vienna, the height of 117 meters. Thor's Well – "the gates of the dungeon." CapePerpetua, Oregon.
Awesome pictures from around the world | Vivi The Mage - StumbleUpon
Mucha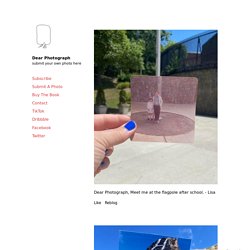 This past October, Dear Photograph and About Time had a contest to give away a trip to anywhere in the world for people who sent in a Dear Photograph related to love or their family. Once our winner Jennifer found out she won she told me in an email it was the best day of her life because a day before she found out the adoption papers for their new child went through. Jennifer just sent me an email linked to a blog post to their trip they went on to Turks & Caicos in March. Looks like they made a few new memories and an unforgettable trip of a lifetime.
Dear Photograph - StumbleUpon
It's pretty crazy to see how graphic design shifts ever over time. From typography to the actual iconic images on our favorite cereals, there seems to be a pattern in advertising where they get bigger and bolder over time. All I know is cereal mascots will forever be engrained in my sugary sweet memory. Cheerios 1946 and Now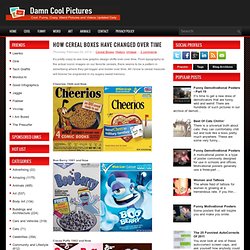 How Cereal Boxes Have Changed Over Time ~ Damn Cool Pictures
32 Pictures That Will Make You Say Awwwwwwww - StumbleUpon
Tim Shumate